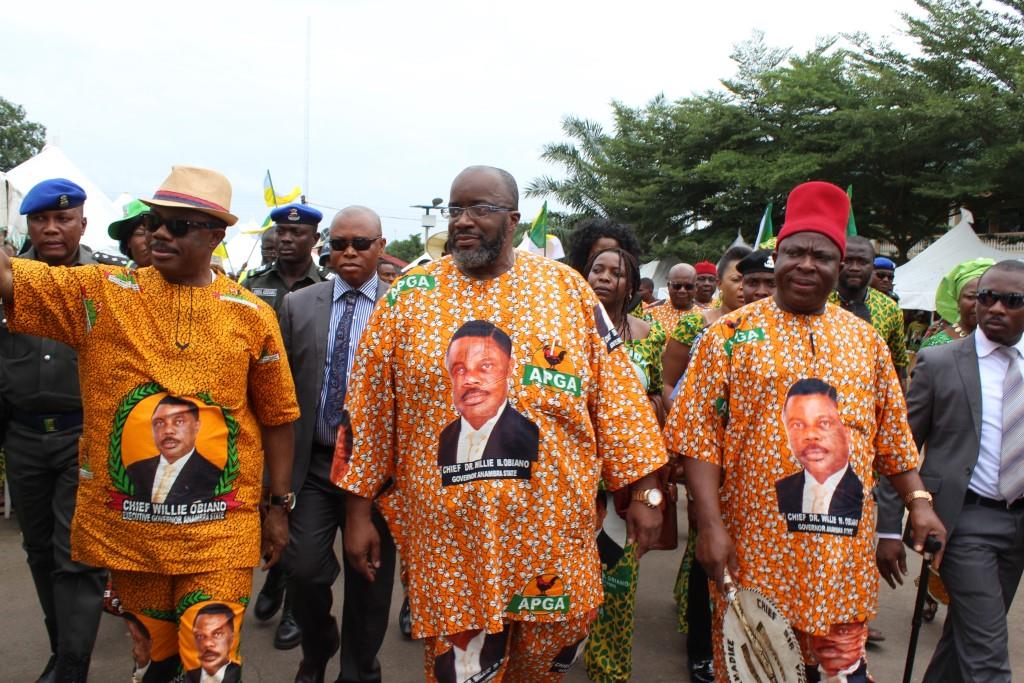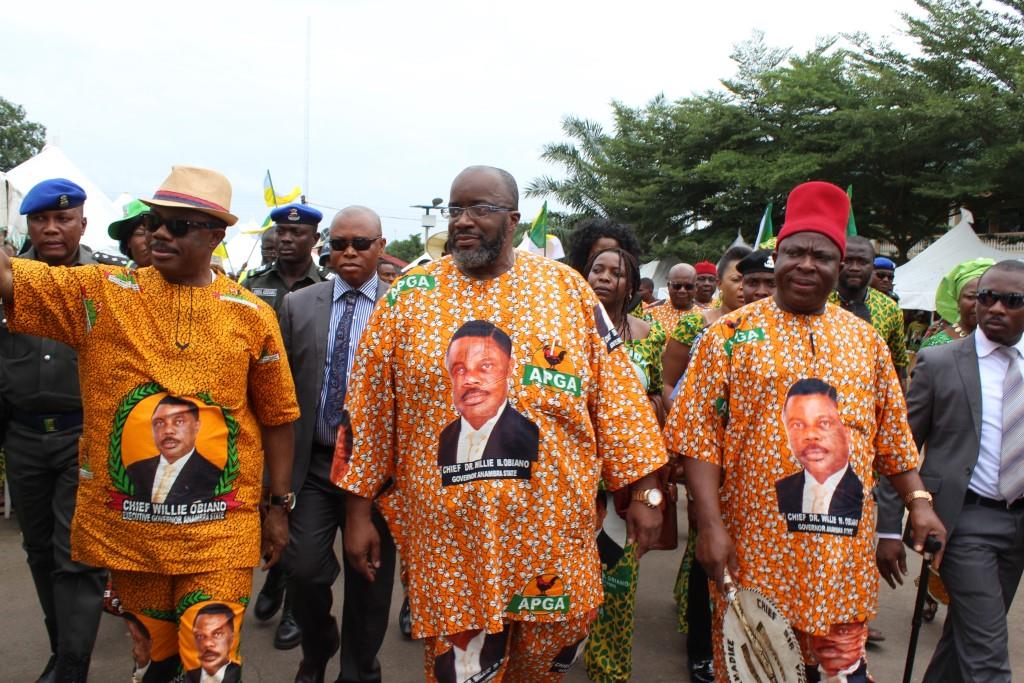 I want to state from on-start of this article that the views I am about to express are personal, it has nothing to do with my position, it has to do with my heart as a committed and passionate APGAN.
This has to do with the way I permute the future of this nation and the position of particularly Ndigbo that are already a minority in a nation that we have inputted more than almost all others due to our resilient spirit, commitment in nation building and our believe in playing within wider and bigger spaces either in politics or business.
For a little while, I took a conscious decision to step down on my activities, lie low and observe critically. This decision was ignited by our tribunal slaughtering by the hired assassins called judges that came into our dear State on a mission, a mission to exterminate APGA. It was not the activities of the mercenaries per say that prompted my decision to lie low but the inactions of our party to such callous decimation of our control ground, as if to say there is no one at home, even a sleeping child.
Everyone in Nigeria knows that Anambra State is the holy land of APGA, I am sorry to wash my dirty linen in public but the inactions of our party in the State caused bigger pains for most committed APGANS all over the State and indeed the world. The leadership of the party in the State failed woefully to take charge in reassuring our dejected candidates and members worldwide that the tribunal decision will never be the end of the world for us all. Our inactions portrayed the party in the State as lacking in capacity to articulate reply to such an embarrassing and humiliating situation as we found ourselves.
Our dejected candidates were left with the double jeopardy of consoling their supporters while their own hurt till date are left unattended to.
Let me state clearly, the losses that we suffered at the tribunal were not personal losses to the individual candidates, they were not personal to Governor Willie Obiano, they were massive insult of APGA, not just in any other place but in our home soil, the citadel of APGA, Anambra State.
I was heavily criticised by so many people mostly online for lack of presence and solidarity for our members at a very critical time. Some saw me as a soft touch grammar speaking Publicity Secretary without liver or ideas, some saw me as an irritant and another opportunist here to make a living,  I read everything and took them all in with a pinch of salt, I kept mute.
I took the option of resolving these matters internally, but the more I try, the more obvious it dawns on me that we have more battles inside than outside, I am hurting so baaaad.
Why am I hurting someone may ask, I do not see the party understanding what requires to be done sooner than later, I see inactions, petty internal rifts that divert attentions and potentially become very dangerous, I see suddenness in our activities which ultimately portray us as unserious and unprofessional, I see ultimately a party that will be busy looking for the bits and pieces of its cloth scattered by the wind of pettiness and self afflicted avoidable confusions, trying to cover its nakedness as we leave Akpokuo in the cold to fend for himself and all of us that could have abinitio made things a lot easier for him. I see Governor Willie Obiano leading us like disabled kids towards the roads we were elected to guide him towards, it will be a massive mess and great tragedy. It will hurt and hurt so baaaaad then. I will rather it hurts today and let APGA survive tomorrow, even without me.
Till date, APGA in Anambra State has not made any moves to visit our candidates to show solidarity, brotherly and sisterly togetherness that is the bedrock of our party. As we could not speak out in their collective support at the tribunals, can we not find another way to get across to these our candidates and make them know they are not alone, that we all are in these together, that their pains are APGA pains?
The Secretariat had a press conference after some confusions and back hand arrangements that were executed for personal interests, I am ok with anything that moves the party forward. If any State official feels he is more capable in my position than their assigned duties, I will willingly swap or even resign to enable this party called APGA move, move and move now. I am not a man cut out for pettiness when there are jobs that must be done, will it not make sense if we pay attentions to our duties? I cannot be a part of a ship, born and equipped to win but refusing to take off for silly reasons, not with the calibre of individuals I have seen in some of the sections without the opportunity to showcase their mettle.
This mail is not to indict but a wakeup call to APGA in Anambra to realise today and now the enormity of work that is required of us by Ndi Anambra, by Ndigbo.
I need to wake all of us to the fact that Ndi Anambra are all APGANS, they all look unto us with great expectation and we MUST not let them down. Any failure by APGA in any election no matter how small hits the Igbo nation at the centre of their soul, the reason is that we all know that we only have one political surname APGA. Some may be where they are for personal reasons but Ndigbo always will turn around and check on APGA, it is the only thing that we have and APGA Anambra State remains the focal point of APGA in this world. Anambra is the only State that has CONSISTENTLY shown good leadership example by continually upping the democratic gains through the quality of the leadership we elect to govern us, we have not disappointed. If we must be told, Governor Willie Obiano is the most result oriented, hard working, detailed and people based Governor in the country. As the only State that pays salaries till date as at when due and still maintain the security of lives and properties in the State, Nigerians are looking at us with admiration and equally envy. These attributes increase the workload on our plates and we cannot afford to fumble, not for a second.
Let me remind us at the State EXCO and Working Committee, Governor Willie Obiano does not need us, we need him, reason being that our survival is anchored on how we present and protect him and his novel and working legacies, if he decides to leave APGA tomorrow, we are dead. If he remains in APGA, runs second term, wins and finishes, APGA remains and another person comes up, we are the barracks and we MUST protect it.
Our people give names an say "Tagbo" it is still early, it is entirely up to us if we want to turn around and fix our mistakes today, it is entirely up to us to see this mail as a wakeup call, we have our destinies in our hands. It is our future, it is our ambition and it is entirely up to us, the way we make our bed, the way we lye on it.
Thank you.
–
Hon. Chinedu Nkwonta
09097700000