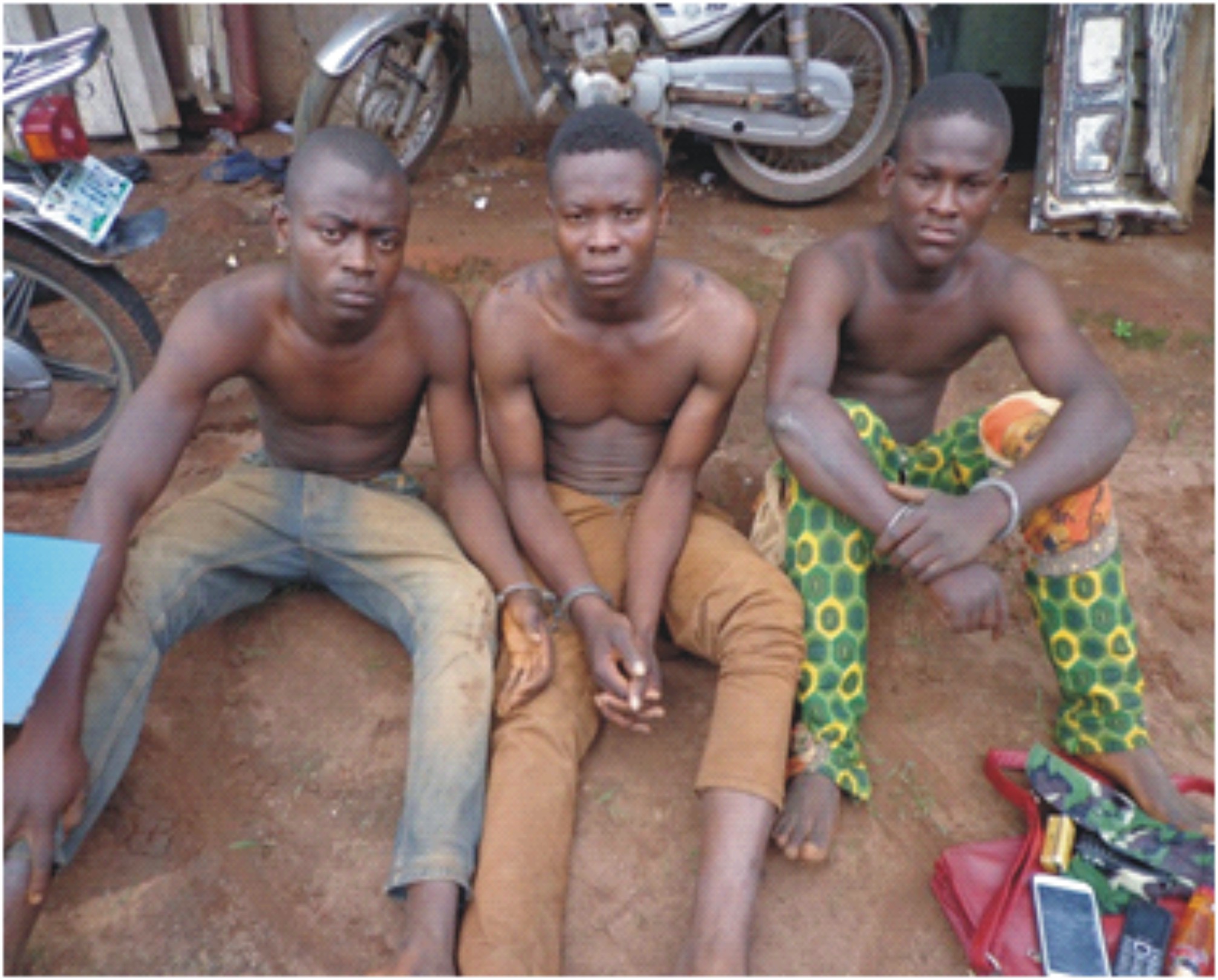 By Amos Igbebe
Residents of Patrick Ejinkonye Street, in Asaba, the Delta State capital, are still at a loss as to how a group of armed robbers could scale a nine feet fence and held residents of 8 flats hostage in a robbery operation that lasted for over two hours on Sunday night.
The robbers, it was learnt, arrived shortly before 2am, scaling the fence of about nine feet to enter the compound, even though they was barb wire at the top of the fence. They also visited two other compounds in the vicinity and carted away valuables worth hundreds of thousands of naira.
Loading ...
Residents lost money running into hundreds of thousands of naira, i-pads, phones and laptops, while no household furniture or electronic was reported stolen from the compound. Even though they were heavily armed, no life was also lost in the operation which ended some minutes past 4am on Sunday.
According to one of the residents who claimed to have seen the robbers when they came in, they were able to scale the fence through the help of the tallest one among them, who stood close to the fence while the others used his shoulders as staircase to climb the fence.
The man, who declined to give his name for fear of his life, explained that he sighted them from his compound, but crouched low and remained still to avoid being seen by the daredevil robbers. He explained that he only saw about six of them holding large guns and started making attempts to search for the police phone numbers which he had written on a piece of paper sometime ago. But his effort was unsuccessful.
Residents in the compound recounted that all the people downstairs had been robbed, while only one of the residents residing upstairs was robbed. They explained that the robbers seemed concerned with robbing those residing downstairs but had only climbed up when they started shouting in an attempt to alert other neighbours and scare away the robbers.
Another neighbour within the vicinity said she had heard sounds in the night and got busy with her prayers only to come out in the morning to discover that they had broken into the different flats by hitting the walls until the burglaries fell off, and then they entered through the windows and busied collecting items that were of value to them.
She also narrated that she had heard about three gunshots fired separately during the period the operation lasted, stressing that even ordinary security men who had cutlasses and sticks would have been scared away by those shots as they were intimidating and fear inducing.