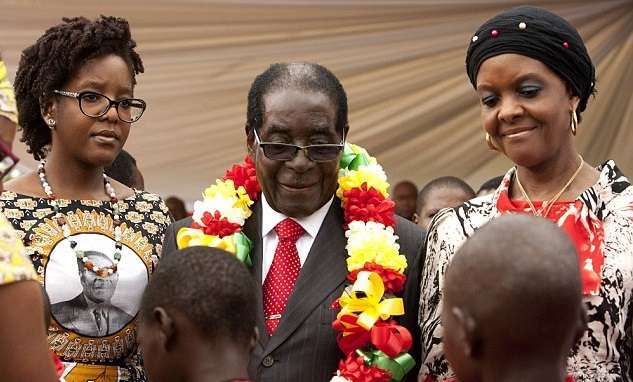 Efforts by two non-governmental organisations to demonstrate at Parliament Building on Thursday with the aim of lobbying legislators to impeach President Robert Mugabe were quashed after the Zimbabwe Republic Police denied them permission to do so.
BY OBEY MANAYITI
The Democracy Advocate Trust (DAT) and Occupy Africa Unity Square had planned to call for Mugabe's impeachment by Parliament over missing public funds, following the recent publication of the 2014 auditor-general Mildred Chiri's report.
Loading ...
The report revealed gross maladministration and lack of accountability of public funds at government institutions, local authorities and State enterprises.
However, DAT deputy director Elvis Mugari yesterday told NewsDay that they would go ahead with their plans next week.
"Parliament of Zimbabwe must impeach Mugabe over the issue of $3,5 billion dollars of tax payers' money which was said to have gone missing and was not accounted for in a report presented to the Parliamentary portfolio Committee on Public Accounts by the auditor-general," Mugari said.
"As we know, the Parliament of Zimbabwe is a public protector and we want them to impeach the President because he is the Head of State."
Mugari said the corrupt activities exposed by Chiri's audit reports cost the country of substantial amounts, which could have gone towards health and education.
"That money should be accounted for because it is equivalent to 20 years of free quality healthcare for poor or indigent Zimbabweans. It can also fund 50 years of free primary education in Zimbabwe or finance 36 years of free university education," he said.
Mugari claimed the $3,5 billion, if properly used, would have created over 500 000 decent jobs with sustainable income to take up almost all the vendors operating at undesignated sites in all the cities.
The organisations had previously arranged for a Press conference where they wanted to make known their plans to the media, but this also hit a snag after the police denied them the permission to demonstrate.
But Mugari vowed the demonstration would take place next week with or without police clearance.
"The march will start from Harare Gardens heading to Parliament. If they beat us up, then they will be exposing their brutality. We will hand over our petition to the Speaker of Parliament, Jacob Mudenda," he added.
The demonstrators vowed to also speak out against the disappearance of journalist-cum-human rights activist Itai Dzamara.