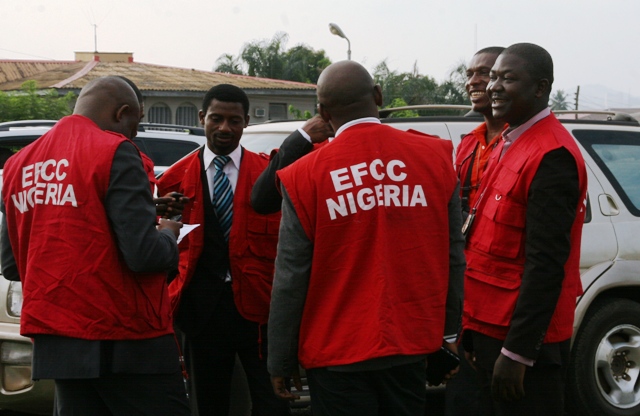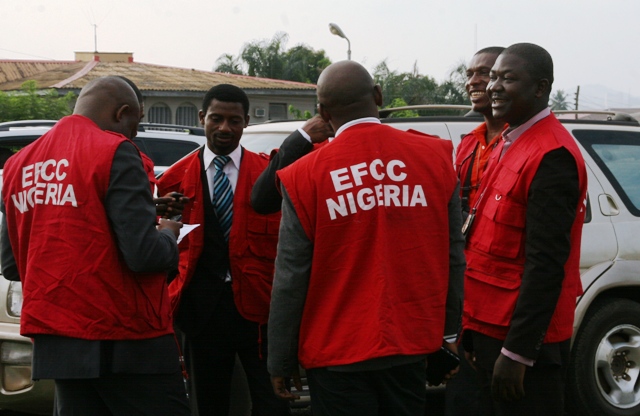 The Network for National Integration, NNI, has expressed the worry that the scapegoating of some Nigerians by the Economic and Financial Crimes Commission, EFCC, was capable of discouraging those with good intentions from serving the country.
The group in a statement in Abuja on Saturday, alleged that the case against Mr. Steve Orosanye who is accused of a 28-count charge of money laundry, theft and corruption was not only bogus but ridiculing a "man of integrity, loyalty and conscientiousness who painstakingly served three successive presidents and have made far-reaching recommendations for the survival of this country."
In the statement jointly signed by Muideen Olaniyi and Mustafa Idriss, the NNI observed that it was in the nature of the anti-graft body to charge individuals with bogus charges only for them to fall like a pack of cards, stating that the matter of Orosanye will not be different because "the allegations against the former Head of Service is based on speculation and sponsored by a cabal given the obviousness of the implementation of some of his recommendations by President Muhammadu Buhari.
"It is in the nature of the EFCC to reel out incredible large number of charges. That was how they charged Femi Fani Kayode with some hideous charges only for it to drop to 2-count of N2million, which yet they could not prove. We are confident that this will be no different."
The group called for the sack of Mr. Ibrahim Larmode, chairman of the EFCC alleging he was politically compromised and cannot be a judge in the matter of pension probe as he was part of the Pension Reform Task Team where he collected estacode for biometric trip he did not make as well as for meetings he failed to attend.
"We call on Mr. Larmode, chairman of the EFCC to resign honourably or we will embark on a campaign for his sack. Larmode cannot be a prosecutor and judge in this matter given that he collected estacode as a member of the biometric team to go abroad which he did not go, money for meetings he failed to attend. We challenge him to present his international passport to show if he went with the team for oversees biometric capture of pensioners abroad. He only returned the money when the Senate Committee on Establishment began looking into the matter of pension."