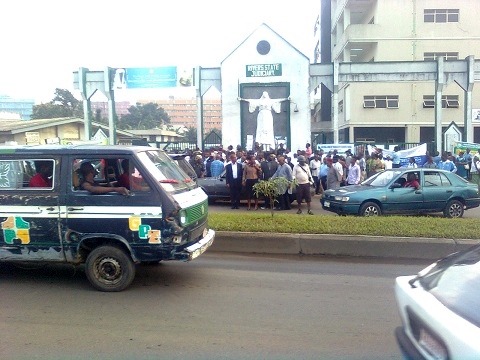 Press Statement
The Sole Administrator of Rivers State Waste Management Agency, Bro Felix Obuah, has again called on residents of Port Harcourt and its environs to ensure their wastes are disposed of between the hours of 6pm to 12 midnight daily.
He further warns that anyone who flouts the order will face the full wrath of the law as the Agency has put in place machineries to monitor wastes disposal and collection by residents and waste collectors respectively in the State accordingly.
While appealing to residents to abide by the order on the stipulated time of Waste Disposal by 6pm to 12 midnight, the Sole Administrator specifically enjoins wastes generators to bag and dispose their wastes at the designated points (receptacles) in their respective areas to ensure easy evacuation by wastes collectors.
Bro Felix Obuah also emphasizes the determination of the Agency in providing effective and efficient services that would guarantee the return of the city of Port Harcourt to its Garden city status, in line with the vision of the State Governor, Chief Barr Nyesom Wike.
In the light of the above, the Sole Administrator warns all residents and those doing businesses in the State to ensure they clean up their surroundings and dispose all wastes generated appropriately within the stipulated time of 6pm to 12 midnight to avoid the wrath of the law.
Signed:
Jerry Needam
Special Adviser, Media