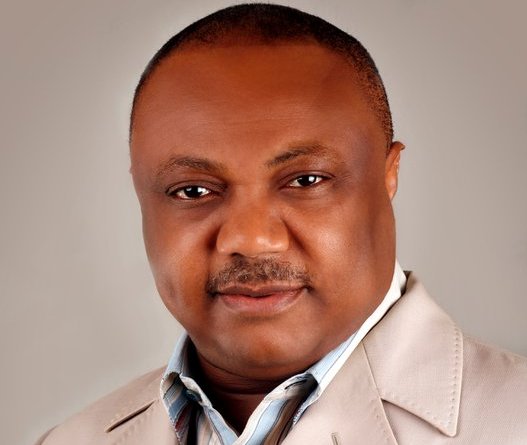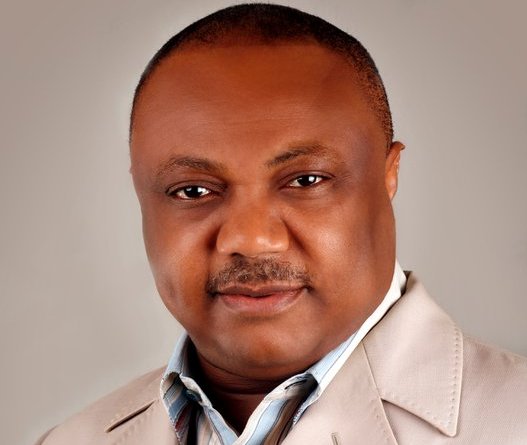 Amos Igbebe, Asaba
A Chieftain of the Peoples Democratic Party (PDP) in Delta State, Chief Olori Magege, has derided Chief Great Ovedje Ogboru, governorship candidate of the Labour Party in the just concluded elections, describing him as a serial failure in Delta elections.
Speaking to a group of journalists in Asaba, the Delta State capital, Magege said Ogboru had been running from one party to the other, just as he carpeted him for failing to build a virile opposition by joining viable parties that could stand shoulder to shoulder with PDP in Delta and win elections.
According to him, Ogboru's penchant for ailing parties was due to his fear of competition through party primaries as he has always contested elections in parties where he goes unopposed in party primaries.
"He was in AD and as soon as he lost the election, he ran away, he never invested in building the structure of AD. Then, he came back and joined DPP. As soon as he failed, he ran away again because he could not build on the structure of the party.
"Now he is in Labour Party and now that he has failed, he may still run to another party. He is always going to parties that do not have any strength to win elections. He is afraid of primaries. He fails to know that primaries build the party. Primaries help to create competition. But Ogboru is not ready for that.
"To advise him is to make him feel important. It will get to a time, he will get tired. Either he gets tired or people get tired of him. He contested against Ibori once, he contested against Uduaghan three times. He has contested against Okowa now, is that not five times? And his fortune is gradually dwindling".
Consequently, the vociferous Magege fumed, "Ogboru should go back to where he came from. He should go, go, leave Urhobo alone. Let Urhobo sit down and look at options because with Ogboru occupying the political space, Urhobo cannot have any way. See how Emerhor was treated like a leper. Ogboru overcrowding the political space in Urhobo land is not healthy for Urhobo nation".
In a similar development, Magege attributed the failure of the party at the national level to the complacent nature of the party stakeholders, saying the party leaders took the electorate for granted, assuming that it would be business as usual, hence the poor performance at the polls.
Magege said the development has reversed the system bringing PDP to the opposition, adding that such development was healthy and good for a developing nation as Nigeria.
According to him, "I think we became complacent, yes, PDP became complacent. We became big headed and took the electorate for granted. What happened is the best for democracy. Let PDP be on the opposition and see how others have been doing it and we will learn.
"I'm not worried about APC, it may not be there for more than 8 years and PDP will come back again. Human beings forget very quickly, they will soon have a reason to compare and say when PDP was there, we didn't have it so bad. Let's go back to PDP.
"This is what happens in developed societies. The Democratic Party takes over government for 8 years, then, thereafter, the Republicans will take over. All this is for the promotion of society. The society becomes healthier and better for all of us".
Magege, who said the country was gradually tilting to a one party state prior to the APC takeover, said there was need for active opposition but added that he welcome change in government, a change which APC did not obtain on a platter of gold.
He said "this is the difference between the federal and the state, the opposition in Delta State wants power to be handed over to them on a platter of gold", noting that Ogboru has been contesting elections on the opposition since 2003 but has not developed his party so as to be a strong opposition in the state.