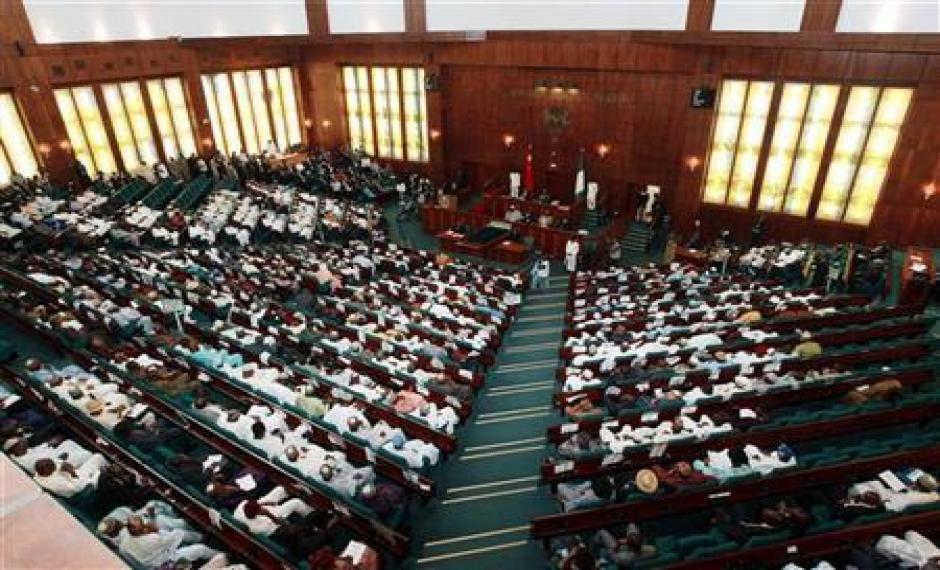 Advertisement
Twenty women groups from some non governmental organizations want
senator elect Honourable Binta Masi Garba representing Adamawa north
senatorial zone given the position of the deputy senate president in
the next 8th National Assembly.
At a press conference held Thursday at the NUTPress centre Yola,
spokes person of the groups Mrs. Helen Mathias Mamza said they were
adding their voice to the call by well-meaning Nigerians all over the
nation for the emergence of an epitome of care.
"This aptly suits senator Binta Masi Garba who has the passion for the
people", says the group.
According to the group, there was a need to ensure that the Nigerian
woman get a shouting chance of making herself which has always been
Binta's driving force and which no one has been able to take away from
her either by threats or bullying.
The group highlighted some of Bintas achievements that include her
being the first vice president of the commonwealth women
parliamentarian under the commonwealth parliamentary association.
Binta Masi Garba is the first female state chairman of a major
political party in Nigeria while is the only female politician to
represent two different constituencies in two different states.
Not done yet, the group said Binta was the first parliamentarian to
have started the poverty which was later to become and adopted as
constituency projects in the National Assembly in 2003.
If made deputy senate President it will be a huge plus for the
Nigerian woman, the APC and a testimony that the new government means
well for women.
"We have not the least doubt in our minds that if given the
opportunity to serve as deputy senate President the nation will be
better for it", they insist.
In a related development, Binta is the only female that defeated a
sitting Governor for the senate seat.