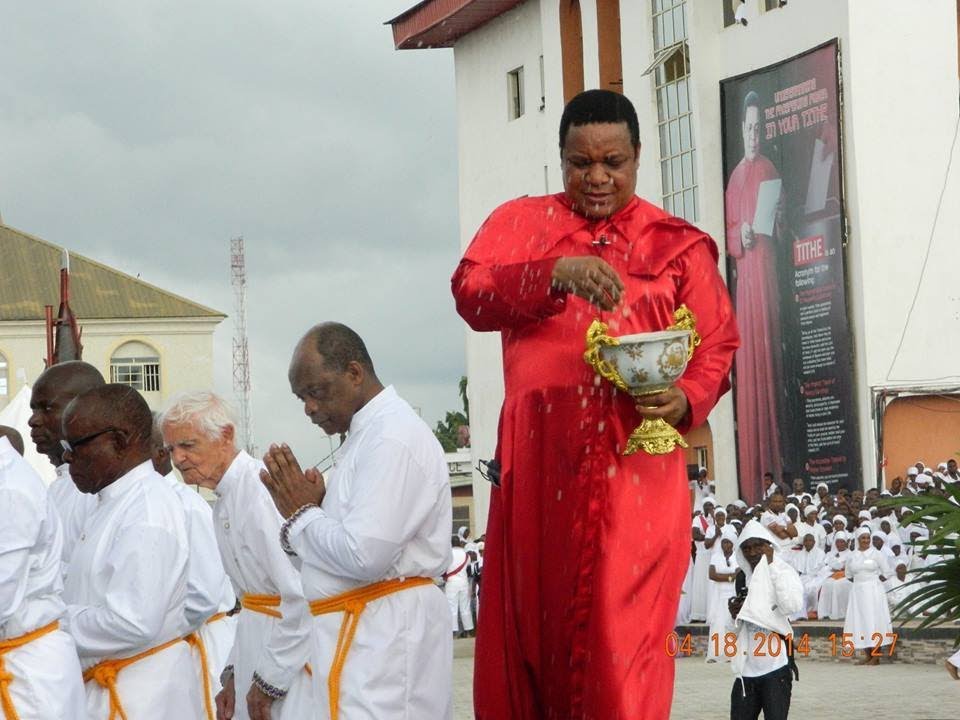 The head of the Association of Brotherhood Academic Scholars (children of the Founder and sustainer of the Brotherhood of the Cross and Star, Leader Olumba Olumba Obu), His Lordship, Bishop (Prof.) David Irefin has given reasons most non members of the brotherhood have wrong impression about the group and its spiritual laeder.
Speaking with journalists weekend in Owerri, the Imo State capital during its  annual Peace Match celebration, Irefin explained that the Brotherhood of the Cross and Star, its style of worship and practice were new to many people around the world especially in Nigeria where its headquarters is domiciled.
As a result of this, he said, people saw it as very strange and diabolical religion or cult just like the way the Jews did not believe in Jesus Christ when he was with them.
According to him, Brotherhood means love, peace, patience, long suffering humility, forgiveness, mercy, tolerance and all other heavenly virtues, adding that Brotherhood is oneness of all creations of God and our Lord Jesus Christ as the Head "In fact, Brotherhood is God".
Irefin disclosed that having announced Love by OO Obu as his government, "Love becomes the only official constitution to be used on the planet earth. The implication of this is that all governments and institutions that refuse to key into love will face the wrath of Jehovah God and his Christ.
"The current wave of wars, violence, strikes, protests that characterized wordly governments, institutions and religions are nothing but a tip of the ice bag", he said adding that after March 30th 2015, God's physical judgment would be  upon humanity
According to him, this would take place after a universal event tagged Powerful Remnant from when those who refused to abide by love of God would be visited with God's judgment that might come in the form of war, earthquake, flood, etc
During this period, he added, everything writhing in Matthew Chapter 24 would manifest and the children of God would take over the leadership of the world as according to him, tribe and religion would cease while love and peace would reign on the universe.
The Bishop also warned that God's wrath was already upon the earth, part of the reason he said "the whole world is in trouble. Democracy is in trouble, dictatorship is in trouble, authoritarianism and in fact all forms of government are in trouble".
Irefin used the opportunity to extend the invitation of His Holiness, Olumba Olumba Obu to all governments, religions, and human institutions to come out of darkness and embrace peace and love.
"Everyone who wants to be saved should toe the line of rectituide in order to escape the wrath of God which is around the corner".
181 total views, 4 views today