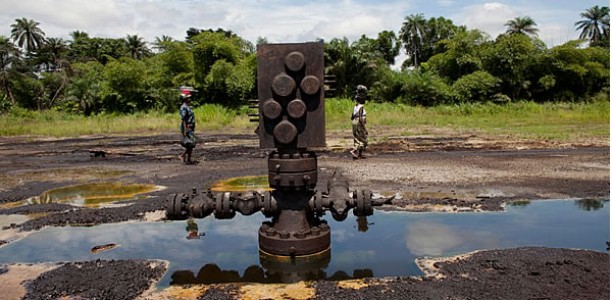 Irate youths from Izombe Town in Oguta LGA of Imo State have threatened to shut down all oil wells managed by Chevron Nigeria Limited if Secretary to the State Government (SSG), Prof. Anthony Anwuka does not stop meddling in the affairs of Jisike Regional Development Foundation (JRDF), led by one Mr. Ogochukwu Akopunwanne.
JRDF is a community-based organisation (CBO) established based on global memorandum of understanding between the communities in Izombe and the oil exploration companies in the area, including Chevron Nigeria Limited, CNL.
The irate youths who besieged office of the SSG last weekend in their numbers, accused the SSG, a native of Oguta LGA, of plotting to dissolve the members of the JRDF who were properly constituted and even recommended to CNL in September 2014 by both the SSG and the state Ministry of Petroleum.
The angry youths declared that any attempt to further interfere in the activities of the JRDF by the SSG with intention of dissolving it would be an invitation to chaos, a development they said would not guarantee the operations of the multi-nationals in the area especially Chevron.
247ureports.com gathered that Mr. Akopunwanne-led JRDF was being persecuted because he failed to participate in the All Progressives Congress (APC), House of Assembly primaries for Oguta State Constituency last December, 2014 and had since been termed a PDP member in order to remove him.
The youths accused the Special Adviser to the governor on petroleum, Kamma Nwauwa of fuelling the crisis in the area because he wants to control the activities of the foundation. Reacting to the incident, the SSG denied trying to dissolve the JRDF members, saying he only recommended the list of members brought to him by traditional rulers in the area. Prof. Anwuka, who spoke through his political adviser, Chief Clement Maduka, insisted that none of the people in the JRDF was known to him and therefore he could not have made any input if not directed by the leaders of the community.
According to him, stakeholders from Izombe including the Special Adviser to the governor on petroleum, Kamma Nwauwa constituted the list and brought it for the SSG for ratification, adding that Prof. Anwuka had no interest in the area because he is not from there.