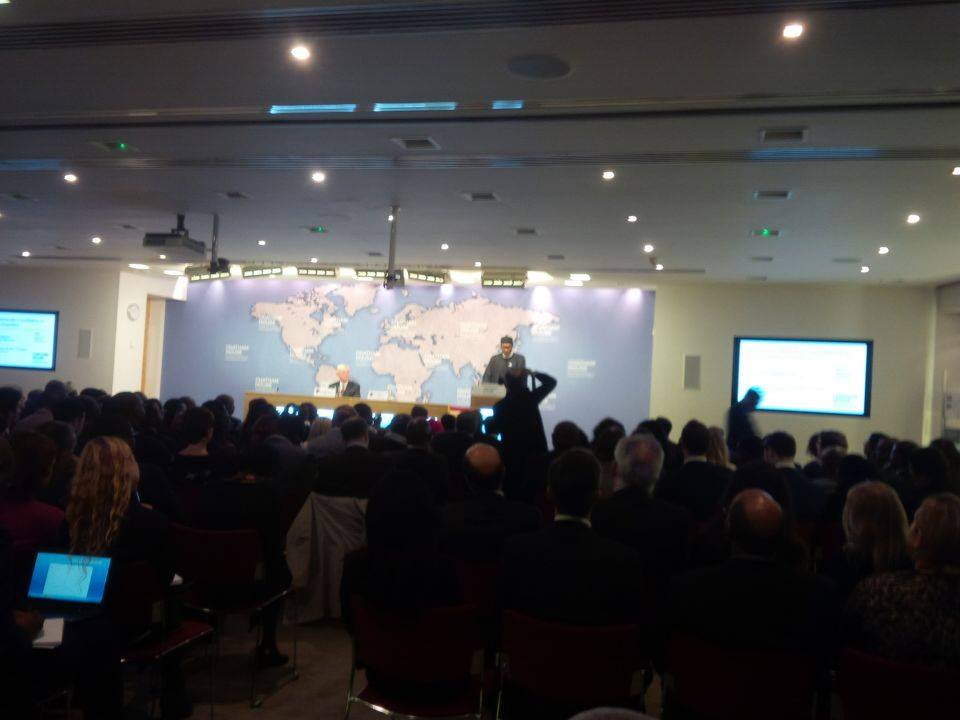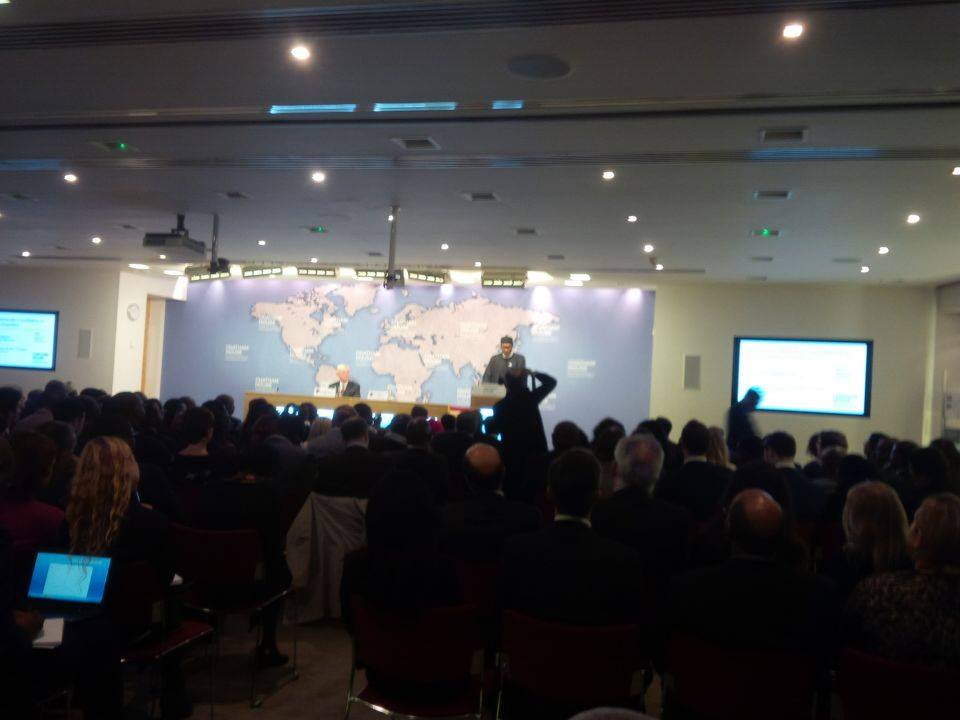 A vibrant looking presidential candidate of the All Progressive Congress [APC] in the person of General Mohammadu Buhari made an appearance at the Chatham House in London after days of speculation over the whereabouts of the APC presidential candidate.
The appearance by the APC presidential has partially put to rest the many question surrounding the ill heath of the candidate. The APC presidential candidate had taken off to London shortly after the postponement of the general election. Following his departure from Abuja, his handlers found themselves at a loss to give account the whereabouts of the presidential candidate and the aim of his trip to London. The media handlers found themselves having to manufacture fables about the whereabouts of the APC candidates.
As the APC presidential candidate arrived the Chatham House, he proceeded to read a prepared speech in front of a selected audience made up largely of APC members. At the end of his prepared speech – which ended at 12noon, several questions taken from the APC members in the audience.
At the end of the session – which lasted one hour, Buhari walked away from the podium in a manner that seems more sluggish than what is expected. Commentators who were present at the event indicated that the event may have been managed by amateurs who missed an opportunity to revive the dwindling political currency. "It was a shoddy stage managed event by the APC". Another commentator added "If this event was why he came to London then I bemoan the colossal waste of flight ticket money"
Buhari is expected back in Nigeria to continue his campaign once he completes his medical treatment – and fundraising activities with his Arab associates.