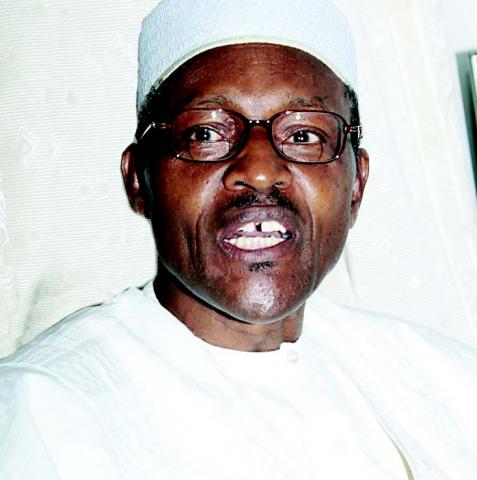 It is no longer news that the 2015 presidential election has been
postponed from February 14 to March 28, 2015. The Independent National
Electoral Commission (INEC) have no other choice than listen to the
advise of the nations security agencies which call for the election
postponement, citing security reasons. While it may be true that the
security agencies seems to be influenced by some political
considerations, we must remain calm and give peace a chance since the
action is still within the law.
Although, there are reasons to be worried.
Nigerians must be worried that, this government has had 6 years to fix
the security of the nation, but it has failed to do so. Will a 6 weeks
shift in the election make any difference? can the government defeat
Boko Haram in 6 weeks? Again, what happens if after 6 weeks, the
security situation didn't improve? Will there be additional demand for
more weeks?
Certainly, the reason given by the security is not anything to go by,
but still, we must keep faith.
Also, It has been observed that, some groups and section of the
country have rejected the election postponement, but i want to urge
everyone to take the decision as a temporary set back and not that
which warrant any violent confrontation.
Violence cannot solve any problem,it only adds to it. Let us be calm
and act with maturity.
As concerned Nigerians, even before the election postponement,we have
been worried over the early warning signals of insecurity as a result
of some pre-election violence that had been happening in some parts of
the country. We have seen party supporters attacking each other rather
than concentrating on issues of governance being rolled out by the
intending leaders. Also, threats of war, violence and counter threats
have littered our public space. But beyond the verbal threats by
ex-militants and others, violent attacks had actually been happening
in some parts of the country. It started in Rivers State and spread
across states like Ondo, Gombe, Jos, Aba, Niger, Bauchi, Kaduna,
Ebonyi, Lagos, Abia and others.
In these regrettable and condemnable attacks, people have been shot
dead, buildings had been bombed, Vehicles set ablaze, property
destroyed and human dignity violated.
What is the cause of this violence? They say its the 2015 election.
We must ask ourselves, Why should the election be about violence? why
should it be about destruction of lives and properties? In my view,
this shouldn't be the case because election doesn't call for violence.
Let use the opportunity of 6weeks postponement to correct some of
those negativity observed.
We must make it known to all relevant stake holders that it is our
duty to prevent violence in this election at all cost, no person
should face death to cast a vote, no one should encounter violence as
a result of the candidate they support and no one should be attacked
or violated for the choice they made. Chose yours, let others chose
theirs. There is no cause for violence.
This message is directed to all Nigerians, particularly the leadership
of this nation, all political parties, traditional rulers, religious
leaders/organization, youths and students, civil society
organizations, Police and other security agencies and most
importantly, the Nigerian press. We are simply saying, No one should
be blackmailed or prevented from making their own free choice, there
should be no hate message or threats of violence. It's election not
war, there is no cause for violence.
Furthermore, It is on record that violence is one of the  greatest
threats to free and fair elections. However, investigation shows
that,the emergence of electoral violence is not a result of the
process being followed,but signals a critical departure from the
accepted rules that govern the process. Therefore, all stake holders
must play their role in ensuring that the political parties do not
deviate from the acceptable rules that govern the process.
While it is true that a peace accord had been signed by the leading
contenders,we must go beyond signatures and work collectively for
peace.
In view of this, every Nigerian must assume their rightful duties and
champion the cause of maintaining peace in the country before,during
and after the 2015 election.
Looking from an observers point of view, we have identified 3
important stake holders that would play leading role in maintaining
peace in this election. The 3 stakeholders include the following:
1.      National Human Rights Commission and other civil society organizations
2.      The Press
3.      Police and other security agencies
NATIONAL HUMAN RIGHTS COMMISSION AND OTHER CSO'S
Apart from the political parties and INEC, National Human Rights
Commission is a key stakeholder. The duty of NHRC is enormous in an
electoral year. First, the commission must lead in mobilizing all
other civil society organizations to serve as advocates for citizen's
enlightenment and sensitization. It must educate the people about the
human rights aspect of the electoral laws and bring to public
awareness, the variety of electoral crimes which the people must
desist from engaging in. The commission must bring parties together
and impress the need to follow lay down rules aswell as threats of
prosecution should they erred.It must also prepare itself to compile a
comprehensive report on human rights violations during the election,
particularly those committed by security agencies and others and
ensure culprits are brought to book. While it is true that the
commission have been playing some roles before now, I believe it needs
to double it efforts now, as this is the most critical period in build
up to the election. Let the nation feel the commissions impact in this
election, let its voice be heard, let us know what it stands for and
what role it has been playing to ensure a peaceful election
.
THE PRESS
We must ask ourselves, is it possible for the media to play a role in
preventing election violence in 2015? The answer is yes. The role of
the media in election processes is complex. Election depends heavily
on the media to reach and engage people, but more often than not, it
has  a polarizing effect.
When the media report certain contents, it polarize the people and
instigate them into violence. This is why the press must see itself as
a major champion of peace or of violence. A single instigating report
from the media could lead people into violence that may claim several
lives and in the same vain, a reassuring report could calm nerves and
make people be peaceful.
We have seen the public reaction to a death wish advert for a
presidential candidate, such reports are uncalled for. It shouldn't be
published by the press. It is derogatory, abusive,inciting and
provocative. Such kind of reports must be avoided.
The press must resist temptation of reporting sponsored content
capable of instigating people into violence. It must be unbiased in
its reporting and maintain professionalism.
THE POLICE AND OTHER SECURITY AGENCIES
The police and other security agencies must maintain security
objective in relation to the election with more emphasis on the
impartiality during maintaining the security of election process,not
misusing security facilities for the benefits of specific groups in
election, make details of offenses against electoral laws,uphold the
standards of professional,impartial,neutral and non-intimidating
conduct.
From every indication, the security agencies seems to have been
politically influenced, but that must be discontinued. Security
agencies must not be seen to be working for the political benefits of
certain groups or individuals, because should such politicization
continue, it a bad sign of ugly incidents to come.
The police must ensure the effective policing of the electoral polling
units and in the post election phase,focus on the provision of visible
service,the investigation of crime,provision of man power, support of
police by means of logistics and maintenance of community relations.
The police in collaboration with the national human rights
commission,representative of civil society organizations and the press
also need to form a joint committee to evaluate the complains on
police dependency and threats and take necessary actions.
I am of the opinion that, should all this stake holders perform their
role well, the level of violence before the election would be reduced
and that will limit similar occurrence during and after the election.
As we awaits the election in 6 weeks time, let us put the interest of
the nation first in our consideration for a choice of leader.
We must elect someone that can secure the nation, improve its economy
and provide massive jobs for our teeming youths.
Follow me on twitter @Abdool101