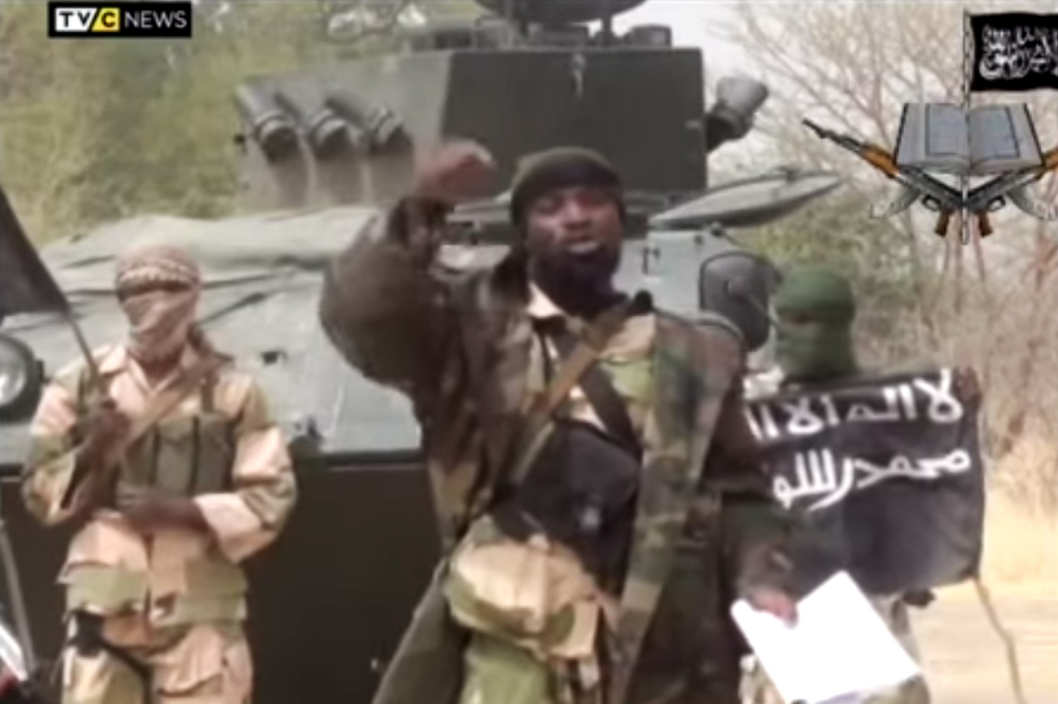 The occurrences and situations in my country Nigeria and reactions of some adherents of Christianity, especially in relation to the upcoming election and their divisive assertion cum wrong information, passed to the gullible ones spur me to ask myself this rhetorical question. I don't bother who is goofed and who felt insulted because truth is always bitter.
Who is a Christian? The word Christian never existed during the time of Jesus Christ even Jesus Christ was not a Christian. He came during the era of religious trichotomy between the Pharisees, Saducees and Scribes, He stood against every religious sanctity and superiority and preaches love of God and love of man. He summarizes all the laws of the Old Testament to two according to Matthew 22:36-40 when his disciples asked him a very important question "Master, which is the great commandment in the law? Jesus said unto him, Thou shalt love the Lord thy God with all thy heart, and with all thy soul, and with all thy mind. This is the first and great commandment. And the second is like unto it, Thou shalt love thy neighbour as thyself. On these two commandments hang all the laws and the prophets.
Loading ...
From this reply to the question of the disciples, his main purpose for coming to the world to bring a new phase of life and new idea of style of living to the people in attempt to draw them back to God his father was revealed.
Jesus Christ lean on this two in one commandment throughout his ministerial assignment on earth, through his love for God he preaches message of repentance and spiritual birth to people in an attempt to draw people back to God and through his love for man he went about doing good, healed the sick, provided for those that are in need and giving them hope of better life after death.
If Jesus was not a Christian, what then is the link between Christians and Christ? During the earthly ministry of Jesus Christ, he preached messages of salvation, repentance, deliverance and so on but in John: 3, Jesus brought another idea that was strange to the hearing of a very religious man Nicodemus when he said "you must be born again", the concept of been born again is therefore the main message of Jesus Christ in an attempt to bring men back to God.
Therefore the word Christian as emanated in the book of Acts 11:25-27 was to describe those that were born again and lived the type of life that Christ preached and commanded, they were refer to as little Christ, in other words, Christianity from this perspective was not a religion but a way of life as preached by Jesus Christ in love towards God and men.
Today, people that are been referred to as Christians are those that are belief to be followers of Jesus Christ, mostly not according to the preaching of Jesus Christ of love towards God and men but just because they profess to be one by attending Churches and follow the religious traditions rites or liturgies.
Therefore, today in Nigeria and in every parts of the world, we have three different types of Christians which I refer to as the believers, the deceivers and the pretenders. Unfortunately the last two are those that made the bunch of Christianity in Nigeria today.
Now in relation to good governance in my dear country Nigeria, I will be so economical with the truth if I say that the so called Christians created little to the bad governance of the country, Christians are the major problem of good governance in Nigeria.
Politics and sentiments apart, since the inception of democratic government in 29th May 1999 till now, Christians (whether believers, deceivers or pretenders) had ruled the country for nearly fourteen years while the Moslem in the person of  Late UmaruYar adua ruled for less than two years, it is on record that it was only Late Umaru Yar adua that never increased fuel pump price but reduced it from N75.00.00, while the so called Christians leaders during the less than fourteen years increase the fuel pump price on seven occasions, Obasanjo from N20.00 to N30.00 on June 1, 2000, though he later reduced it on June 8, 2000 to N22.00 after numerous protest that crippled the economy of the country. On January 1, 2002 as a New Year gift he increased it to N26.00, and sometimes around July, 2003 it was increased to N42.00. While marking the first year of his second term in May 29, 2004, he increased it again to N50.00 and in less than three months on August 25, 2004, it was increased to N65.00. He made the last increment of the pump price of his regime on May 27, 2007 to N75.00 which the only Moslem president of this democratic dispensation reduced to N65.00 within one month of his tenure. The only increment done by Jonathan was as a New Year gift on January 1 2012 from N65.00 to N140.00 (claiming excessive spending on fuel subsidy as the reason for the increment) which was later reduced to N97.00 after protests in which many lives were lost.
Let us ask ourselves a very simple, blunt and salient question here, who among these three follow the teachings of Jesus Christ in Matthew 25 about love for the masses and the less privileged? Was it the Christians or the Moslem?
We are all in the knowledge of how Obasanjo ( a Christian) treated the Niger Delta militants during his regime, we all know about Odi attacks that led to massacre of numerous innocent people, but when Yar adua (a Muslim)  got there, he gave amnesty to the militants in thousands, many of them were on salary, many were on scholarship outside Nigeria and many were established. But what happen when Jonathan a (Christian) got there? He re equip the militants under the pretence that they are performing the constitutional role of our military men and women and the Militants warlord now have heavy weaponry than before, so who is in the love with his neighbor.
We all know the story of third term ambition of a leader who is a Christian which is fully against the constitution of the country and how numerous billions of naira was wasted in an attempt to fulfill the futile project which shows how people can be unreliable in there desperation, this was a bit micro to that of the present leader who is very unreliable and can never be trusted.
This was the same man who reached an agreement and sealed a pact with his party leaders to serve only one term of four years in the office if he is allowed to become the presidential candidate in 2011. He signed an agreement with other twenty PDP governors on 16/12/2010 towards this and he affirmed it at Addis Ababa, Ethiopia, during his interactive session with Nigerians on 31/01/2011 which was later became a major news by NTA Network News and AIT same day. Prior this, precisely on 15/12/2010, the then PDP Chairman, Chief Okwesilieze Nwodo said after the PDP NEC meeting that they have agreed that Jonathan can only complete the remaining four years second term of Yaradua/Jonathan administration, he stated that this was a precondition for supporting him as the PDP candidate and affirm that he will run for only one tenure in office.
On 26/03/2011 at the Eagle Square in Abuja, the then Chairman, PDP Board of Trustee and former President of Nigeria, Chief Olusegun Obasanjo extol Jonathan and gave him a glowing commendation for declaring to spend one term of four years as the President and claim it to be statesmanly. It is of noteworthy that in July 2011 at the PDP NEC meeting after the swearing in, Jonathan himself affirmed that the tenure of Goodluck Jonathan/Namadi Sambo would end in May 2015, this was corroborated by Reuben Abati, the Special Adviser to the President on media on 28/07/2011, he reaffirmed the president's commitment to the one term agreement, he even referred to the Addis Ababa proclamation of 31/01/2011. Now when the word of a Christian cannot bear integrity and his word cannot be his bond or is the person of his word, can we call such person a Christian? Jesus in Matthew 5:37 said: let your yes be yes and no be no for whatsoever is more than these cometh of evil. Therefore, for him to accept to run for one term in office and knew within himself that he is lying about the pact means he secure his mandate in 2011 with deceit and this is purely unchristian. Jesus even said it is evil.
I embarked on a bit study of history since the beginning of this democratic dispensation and studied the administrations and governances of those that have ruled different states of the federation and I discovered that most the so called Christians performed woefully than the Moslems. I will limit myself to the seventeen southern states governors of this dispensation and will compare few Moslems there to the Christians and you judge for yourself.
Lagos had been ruled since the inception of this dispensation by two Muslim governors, Tinubu and Fashola, both of them performed creditably well, though many might have their reservations for Tinubu that he pocketed Lagos and so on and so forth, It is on record that Tinubu govern Lagos State with no allocation from the Federal Government for years despite court order against same which was disobeyed by a Christian president but still Lagos never lacked behind in development and every other things, when Fashola came on board it was another dimension all rounder. We also have some Muslim governors in OyoState in the person of Lam Adesina and Rasheed Ladoja prior the only Christian in the person of Christopher Akala and the incumbent who is also a Muslim. History is there for everyone to judge among all these people and their performances while at the helms of affairs.
Osun State is another one that was ruled by both Muslim and Christian, everyone knows the performance of Chief Bisi Akande and that of the incumbent Rauf Aregbesola compared to nearly eight years of O. Oyinlola who is a Christian. We all know the performances of all South East and South South governors who are all Christians by birth compared to that of Adams Oshiomole who was born a Muslim though later converted to Christian through his late wife.
We all know the antecedents and history of D. Alamiesegha, P Odili, L. Igbinedion, J. Ibori P. Fayose. The story of Okija shrine is still fresh in our memory, remember all those involved there and mentioned above were Christians. Jesus said in Matthew 5:15 " Let your light so shine before men, that they may see your good works, and glorify your Father which is in heaven." I find it hard to know the good works any of these Christians. Times will not permit me to be talking about Federal Ministers but we will all remember Bode George and many more.
Some Christians leaders in Nigeria had been hobnobbing with the president because of some pecuniary gains, some had even became his campaigner saying Christians should not vote for an Islamist, I then asked myself, what made Buhari an Islamist? This was a man who had a Christian as a driver for more than ten years, he surrounded himself with private guards and domestic workers that are Christians and some gullible people are been deceived on daily basis that he will Islamize Nigeria.
It was on record that this man ruled the country for nearly two years as an Head of State and his deputy was also a Muslim and they never Islamize Nigeria, It was after he became overthrown as the head of state that Nigeria became a member of Organisation of Islamic Country (OIC) in 1986 which was the handwork of Babangida but some myopic Christians are been deceived that Buhari who didn't Islamize Nigeria as a Military leader will do so as an elected president. Most of these Christian leaders are not doing this because they love Nigeria or the citizens but because of their belly, Apostle Paul warned of this type of people in Phil 3: 18-20 and I quote "For many walk, of whom I have told you often, and now tell you even weeping, that they are the enemies of the cross of Christ: Whose end is destruction, whose God is their belly, and whose glory is in their shame, who mind earthly things."
Most of them are only clamouring for Jonathan because of their financial gain, some of them have defrauded the country in billions of naira through numerous import duty waivers which they knew Buhari will never allow, most of them owns private jet but they never pay any tax to the coffer of the country. I do belief every religious donations are not suppose to be taxed but in a sane society every income from Church/Mosque businesses must be taxed, that was the same thing that irked Pastor Mathew Ashimolowo with the Charity Commission of England between 2002 and 2005.
Some of this pastors will be preaching to their members that a good Christian cannot go into politics, some will even been shouting to their members to vote for Jesus while some will say what concern every Christian is to be praying for the will of God to come to pass in Nigeria, they forget that Jesus told his people to watch and pray, part of watchfulness is when you fulfill your civic right as a citizen, Jesus said: render unto Caesar things which are Caesar's, and unto God the things that are God's. The direct meaning of this is, fulfill all your civic duties as a citizen of where you are and fulfill your spiritual duties as a citizen of God's kingdom.
–
Pastor S. O. Oluwasola wrote from United Kingdom
revdstevsola@gmail.com
79 total views, no views today