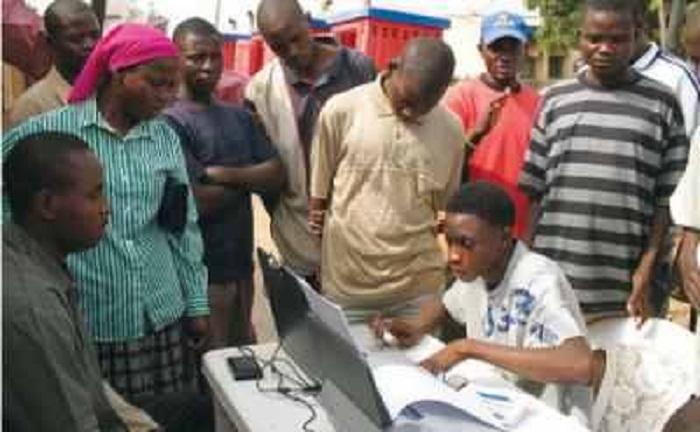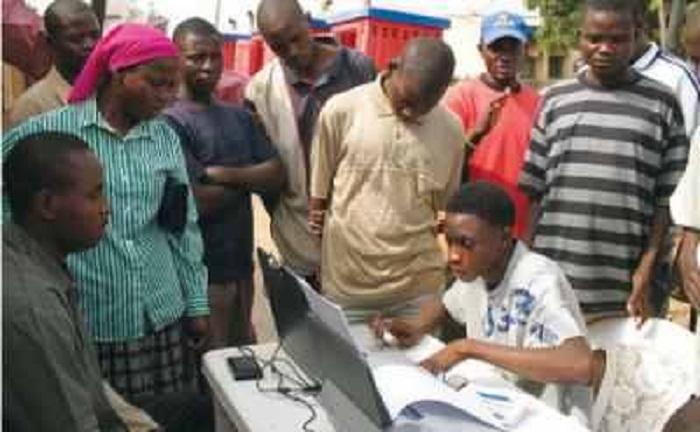 Thousands of angry voters who could not collect the Permanent Voters' Card (PVC) in Imo State, yesterday overrun the Headquarters of the Independent National Electoral Commission (INEC) in protest of what they called deliberate attempt by the electoral body to disenfranchise the people.
The protest which resulted in heavy gridlock along the busy Port Harcourt -Owerri road and other parts of the capital city, crippled activities at the INEC Secretariat as the Resident Electoral Commissioner, Prof. Selina Oko and other staff of the Commission were held hostage by the protesters who locked up the entrance gate and prevented vehicles from going in or leaving the premises.
Addressing Newsmen, Victor Okonkwo, alleged that INEC in collusion with some politicians, had hijacked the PVC meant for the people, stating that the Commission has proved that it cannot be trusted to conduct a free and fair election in the state.
Expressing his doubts over the 2015 general elections in the state, Okonkwo described the withholding of the PVC by INEC as 'electronic' rigging, which he said was one of the newly introduced measures to undermine the conduct of the election in the state.
According to him, "we demand the immediate release of our PVC. Let this not be an electronic rigging, INEC, our PVC is our right, let us be real Nigerians, why hijack some booths, INEC has failed. About 20 million PVC are missing in the state".
He threatened further that, "there won't be election in the state until INEC does the right thing. INEC should not disenfranchise Imo people, we say no to this plot".
However in her response via a radio broadcast, the REC appealed to the people who were yet to get their PVC to remain calm as efforts were already on top gear to get it distributed.
Meanwhile, addressing the protesters at the Government House, the Commandant General of the Rochas Campaign Organization and Commissioner for Housing and Urban Development, Barr Iheukwumere Araribe, assured that the obvious malpractices will be urgently addressed.
He noted that the reported malfunctioning of the machines, could be one of the ploys by INEC to disenfranchise the people.