National chairman of the All Progressives Grand Alliance, APGA, Chief Victor Umeh, has advised aspirants on the platform of the party to adopt consensus candidacy rather than going into primaries in all the positions ahead of the 2015 general elections.
Umeh gave the advice yesterday at the APGA rally in Owerri, the Imo State capital where a senatorial aspirant from the All Progressive Conference, APC, Mazi Clement Owunna and his supporters formally joined the party.
According to the APGA boss, it became imperative for the aspirants and party leadership to adopt consensus candidates not only for governorship position, but for all the elective positions as that would reduce strife and cost in the party.
He said however that in the event where the aspirants refuse to adopt consensus candidacy, the party leadership would be ready to organize primary elections for the candidates to be selected.
Umeh regretted that his leadership gave the APGA mandate to Governor Rochas Okorocha and some members of the state House of Assembly, who he said decamped to nowhere.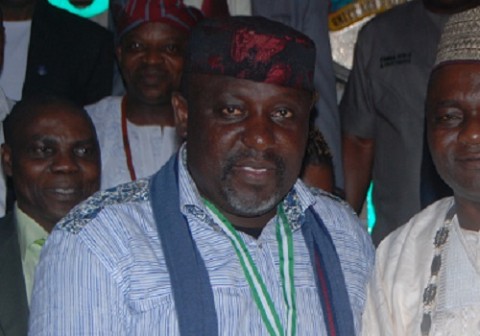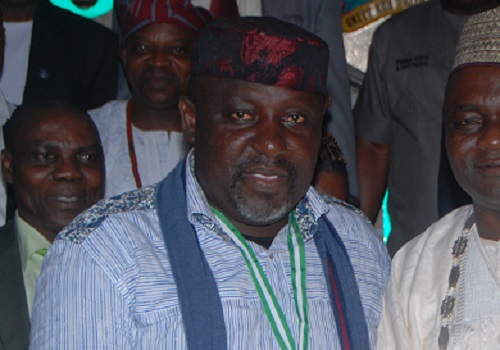 He vowed that the party would win the governorship and other elections in 2015. "We're here to inform you that APGA is retaining our governorship victory in 2015. Imo is APGA state.
"We sent Rochas Okorocha to become the Igbo voice, but he left the message. Since he's left the message we sent him to do for us, we'll replace him. You can't come to Igboland and win election with Igbo name and begin to answer Hausa or Yoruba name. We are Igbos and APGA is our party", he said.
He advised the new members of the party to hold tenaciously to the tenets of the party and ensure the party wins all elective positions in the state.
In his speech, Governor Willie Obiano of Anambra State, urged the people of Imo State to emulate Anambra people and make a loud statement regarding who they would vote as their governor in 2015.
He told them that victory for APGA in Imo State could only come if they work very hard by reaching out to their neighbours and market people.
Earlier in his speech, the state chairman of the party, Barr. Peter Ezeobi said the party was witnessing momentous defections of members from the PDP and APC, saying the party was poised to winning all elective positions in the state.
He said however that the party facing the problem of choice of candidates in various elective positions for 2015 polls because of the number of aspirants in each position.
Speaking after he was formally admitted into the party, the senatorial aspirant for the Okigwe Senatorial District, Mazi Clement Owunna, said he dumped the APC to return home and identify with the Igbo party.
He promised to deploy resources to ensure APGA wins in Okigwe zone and in the entire state in 2015.