PRESS RELEASE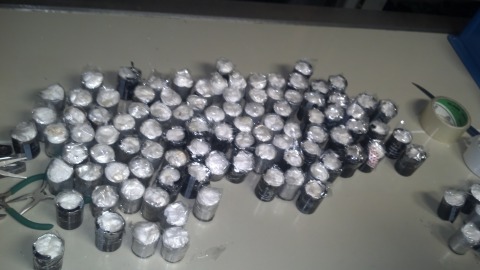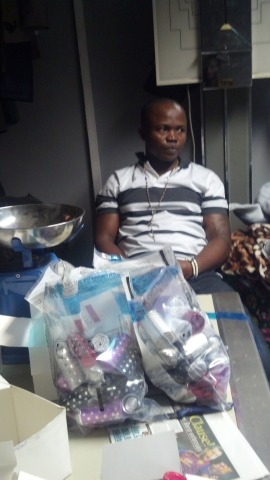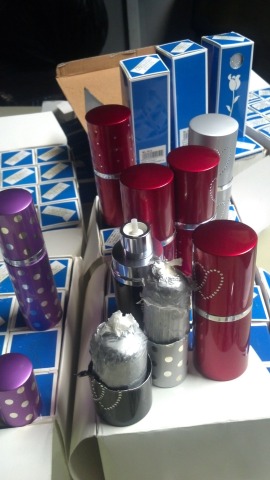 Officials of the National Drug Law Enforcement Agency (NDLEA) have apprehended two suspected drug traffickers for allegedly concealing 13.33kg of substances found to be cocaine inside capacitors and perfumes. The arrest and seizure took place at the Nnamdi Azikiwe International Airport (NAIA), Federal Capital Territory (FCT) Abuja. The estimated street value of the drug imported from Brazil is 119 million naira.
The NDLEA commander at the Abuja Airport, Mr. Hamisu Lawan gave the names of the suspects as Daniel Marvin and Akubuo Favour Victor. According to him, "Daniel Marvin with Nigerian Passport Number A05545613 was arrested during the inward screening of passengers on an Emirate Airline flight from Dubai. He was found in possession of 7.580kg of cocaine hidden inside capacitors. The second suspect, Akubuo Favour Victor was found in possession of 5.750kg of cocaine hidden inside perfumes. Both suspects were coming from Brazil when they were arrested".
Daniel Marvin, a 29-year-old trader from Abia State said that he was introduced into drug trafficking by his childhood friend. "I am a young man searching for business breakthrough when my friend told me that I can earn half a million naira by just going to Brazil. He told me they will buy my return ticket and all I needed to do was to bring in cocaine. He assured me that the drugs will not be detected because of the way it was packed. Unfortunately, the drug was detected by NDLEA officers during search at the Abuja Airport" Daniel stated.
The second suspect, Akubuo Favour Victor, 26-year-old trader from Anambra State said that he too smuggled drugs because of the money they promised to pay him. "I needed some money to invest in my ailing business. That was how my friend convinced me to smuggle drugs for the sum of half a million naira. The drug was hidden inside new perfume containers and I never knew it will be uncovered by the NDLEA officers" Akubuo stated. He is married with two children.
Chairman/Chief Executive of the NDLEA, Ahmadu Giade assured that the Agency shall continue to frustrate the criminal activities of drug barons through superior intelligence. "These arrests and seizures are products of superior counter-narcotic strategies. The Agency is prepared and deeply committed to the eradication of drug trafficking cartels in the country through similar intelligence driven operation" Giade stated.
The suspects are being investigated and will soon be charged to court.
Ofoyeju Mitchell
Head, Public Affairs