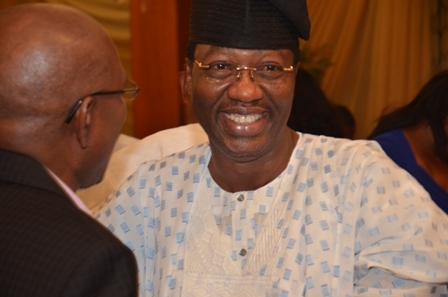 Advertisement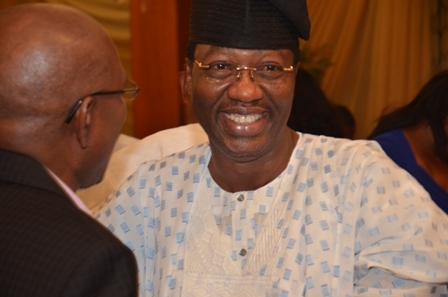 The Economic and Financial Crimes Commission EFCC, will on

Friday, October 17, 2014

present a second witness in the trial of a former governor of Ogun State, Otunba Gbenga Daniel.

Daniel is facing trial on a 38-count charge of stealing public funds, bribery, fraudulent conversion of public property and false declaration of assets to the tune of N211.3million.

At the resumed hearing of the matter on Thursday, prosecuting counsel, Adebisi Adeniyi who stood in for Rotimi Jacobs, SAN, informed the court that the witness will further testify against the former governor.

Earlier, Mr Kunle Osota, former Director, Bureau of Lands and Survey, Ogun State, told the court that during the tenure of Daniel, lands were taken from their registered bona fide owners, and re-allocated to other applicants.

Advertisement
Osota, responding to a poser raised by Adeniyi on how he got to know about the land allocation issue and his involvement with the EFCC, explained that, he was invited in 2011 by EFCC, and was asked to produce some files relating to some corporate bodies, such as Golf Place Resort Hotels Limited; Western Nigeria Publishing; Aron Nigeria Limited; Abeokuta Lions Club and Mr and Mrs Gbenga Daniels and Portal Properties Development Limited.
On the land allocated to  Portal Properties Development Limited, Osota explained to the court that, there were three corporate bodies that showed  interest on the land initially – Aron Nigeria Limited, Abeokuta Lions Club and Omoloni Investment limited. However after series of meetings, Aron Nigeria Limited, and Abeokuta Lions Club consented to the government's offer and relocated to a new allocation given to them, while Portal Properties Development Limited took possession of the land.
Osota further explained that, virtually all the companies in question took possession of their lands from other legal owners.  For example, in the case of Western Nigeria Publishing,  OPIC Nigeria Limited was the registered interest on the land.
In another session, Taiwo Osopitan SAN, counsel to Daniel, asked Osota if he was aware of the rebate policy in Ogun State and the period the policy commenced. The witness told the court that the policy had been in existence since the tenure of Aremo Olusegun Osoba.
Justice Olanrewaju Mabekoje adjourned the matter till Friday, October 17th, 2014 for continuation of trial.