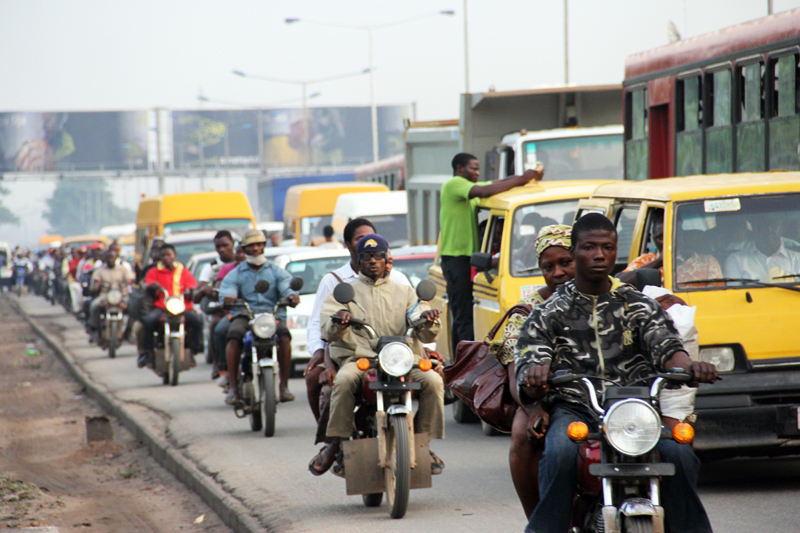 …Suggest 10 Ways To Contain Spread
The Medical and Dental Association of Nigeria, has raised the alarm that okada riders could be at risk in the spread of the Ebola virus, through body contacts for those who commute in commercial motorcycles.
MDCAN in a statement faulted governments communication on prevention approaches  that lays emphasizes only on  handshake and contact with body fluid of those already tested positive for the virus, hat has so far claimed over 900 people in the West African sub-region.
MDCAN in the statement signed by the President Dr Steven Oluwole and Assistant Secretary General , DR A Adesokan, made available to journalists in Abuja further put forth ten ways for consideration by government to contain the spread of the virus.
The Statement warned that, "Approach of  prevention, which centred on avoidance of handshakes, ignores that the modes of transportation in Nigeria, which include crowded buses and motor bikes encourage intimate body contacts  that exceed handshakes.
MDCAN further highlighted areas it regarded as knowledge and action deficit in dealing with the  disease, saying, "Rigorous contact tracing were not instituted after the index case was identified in Lagos;
Failure to model that infected health workers in Lagos may have transmitted to  contacts whilst shopping, commuting, or recreating; Failure to model that contacts of Ebola cases in Lagos may have travelled to any other region in the country; No evidence of establishment of Ebola management centres in all regions of the Country; No evidence of procurement and distribution of  safety equipments to protect staff;
No evidence of training of staff to effectively manage cases; No evidence protocols have been developed  and circulated to staff for case identification ; No evidence protocols have been develope to specially  transport suspected cases to treatment Centres.
The body however suggested ten ways to stem the spread of the virus , including, " The MDCAN will like the appropriate agencies of government to work  on the assumption that the epidemic has potentially spread to all regions of Nigeria; Protocols to  identify cases, and for self reporting should be developed; Centres for reporting of cases should be established; Centres for management of cases should be designated
" Random management of cases in hospitals across Nigeria should be avoided; Special transportation facilities for identified cases should be established; Management protocols, training of special management staff, and adequate protection of staff should be ensured and ; The General Public is advised to avoid charlatans and opportunists, who offer unverifiable claims of cure of a disease they know nothing about, but seek information and clarifications" the statement added."