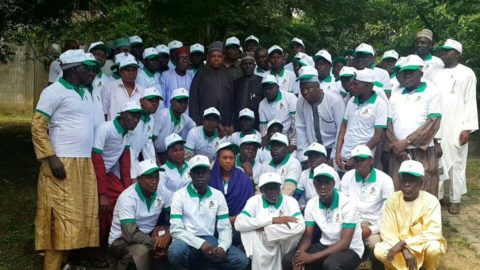 Federal government has been urged to see the urgent need towards restoring the Higher School Certificate (HSC) or Sixth form as part of the nation's education system.

The National Coordinator of All Nigerian Conference of Principals of Secondary Schools (ANCOPSS), Basorun Seinde Arogbfa made the callTuesday in Abuja on behalf of the group while on a courtesy visit to the education minister, Mallam Ibrahim shekarau.

Mr Arogbofa who used the recent poor results released by West African Examination Council (WAEC) as a yardstick, noted that in the era of Sixth Form, the students who were more matured and emotionally stable for education performed better than what is obtainable today's education sector.

The group argued that re-introduction of the sixth form will improve the success rate of university graduates and reduce attrition and drop-out currently recorded by poor quality secondary school leavers who are admitted into the nation's universities.

According to ANCOPSS, unlike those who came straight from the secondary school especially nowadays, products of HSC will behave like adults, be more responsible and will better react to their new environments and issues.

"For the school leavers, the sixth form will serve as a bridge and a preparatory period".

Responding, the minister assured the group that their demands would be considered.