Information available to 247ureports.com indicates that the Police top boss in Nasarawa State, Ibrahim Idris has refuted the news reports that people were killed during the massive protests that took place yesterday in the various local government areas of the state.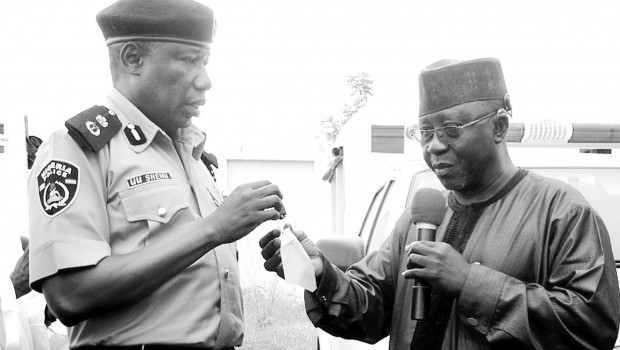 The Police boss made the statement today at his office in Nasarawa Sate – where he added that "nobody died during the protests yesterday". He added that the protests were peaceful. He faulted the news mediums who had reported the said deaths and asked for the news medium to avoid over sensationalizing the polity in Nasarawa State.
Meanwhile, in a related development, sources within the government house in Nasarawa State indicates that the Governor of Nasarawa State, Malam Tanko Al Makura may likely be a "goner". One of the sources stated that the Nasarawa lawmakers had since left for Abuja along with the Governor immediately following the announcement of the impeachment proceedings. It was gathered that the lawmakers will return to Nasarawa State on Monday to continue with the next stages of the impeachment process.
The source indicates that it is expected for the lawmaker to seat on Monday July 21, 2014. At the seating, the lawmaker will likely instruct the Chief Judge to set up a panel to examine the impeachment counts brought against the Governor. The Chief Judge is expected to set the panel before Wednesday July 23, 2014 and the panel is expected to return to the lawmakers by July 30, 2014 with their recommendations and/or indictment.
The governor is expected to be impeached by July 31, 2014.
Stay tuned.