Press Release.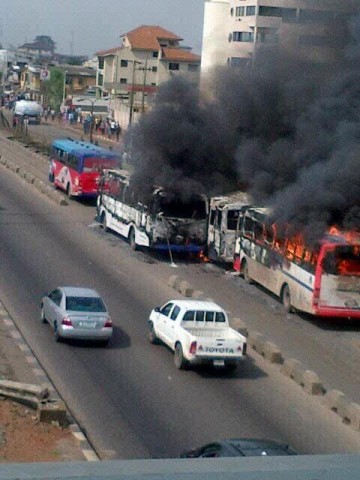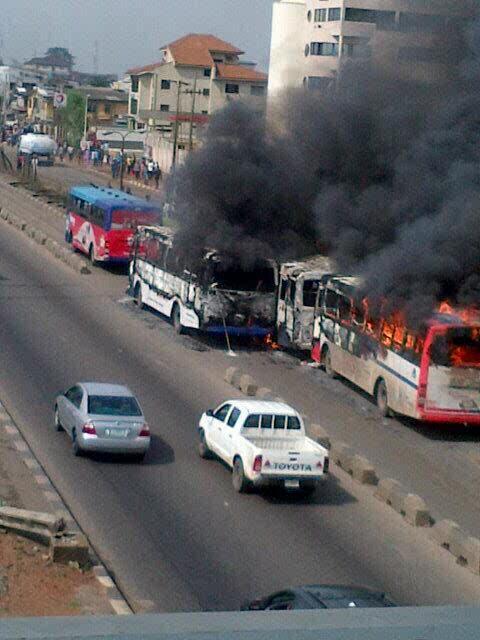 The Lagos State chapter of the All Progressives Congress has condemned in the strongest terms, the reign of terror and brigandage launched on the streets of Lagos by soldiers ostensibly protesting the alleged accidental death of a soldier who was involved in an accident with a BRT bus on IkoroduRoad Lagos. The party particularly took exception to the attempt by a spokesman of the Nigerian Army to deny the involvement of soldiers in that shameful act.
In a release in Lagos, signed by the Lagos State Publicity Secretary of the APC, Joe Igbokwe, the party said that the untamed and uncivilized conduct of the soldiers, which involved burning many BRT buses and inflicting injuries and pains on other Lagosians is disgraceful and bodes danger to the peace and security of Lagos and Nigeria as a whole. The party warned that allowing these soldiers to get away with this act of brazen brigandage will send clear signals that democracy is endangered.
"First, we commiserate with the soldier that was involved in the accident and we express our heartfelt sympathy to him and his family. But then, it is an accident and could have happened to anybody.
"We do not know the grounds upon which these soldiers went on rampage. From reports we got, it was purely an accident and there are reports that the said soldier did not die. We wonder what can make soldiers, paid and maintained to guarantee the security of the country should go so brazenly against the people, burning buses that serve to alleviate the plight of the masses and inflicting injury to passers-by. We wonder  what is behind the raw anger displayed by these unruly soldiers on the streets of Lagos. We wonder what type of training these soldiers receive and we wonder what should turn those saddled with the defense of the nation to persecutors of the people.
"We are even more angry that the Army, instead of wading in and dousing the tension caused by this serious affront on the peace and security of Lagos, is busy trying to childishly obfuscate the issue, going by the statement by its spokesman,Olajide Olaleye, who was reported to state that area boys and not soldiers were responsible for the burning of the BRT buses.  We wonder what the spokesman was trying to tell the many people that witnessed the rampage, some of whom were injured in that moment of senseless wildness.
"We call on the Military high command to move in and order a full scale investigation into the deliberate mayhem and ensure that all culprits are fished out and punished. We demand that an open investigation be instituted to ascertain the reason for that wild act that endangered the peace and security of Lagos andLagosians. We believe that the findings of the investigation panel will go a long way to prevent such ugly incidence in the future."
Joe Igbokwe.