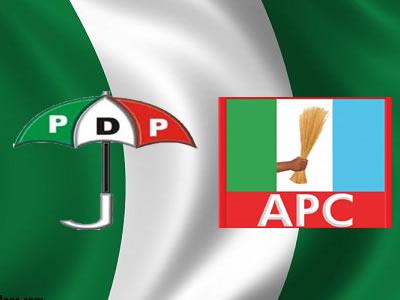 The Election Petition Tribunal siting in Ado Ekiti today (Wednesday) rejected the Peoples Democractic Party (PDP) surbodinate motion exparte to use members of the Nigeria Army, (Soldiers), for the inspection of INEC electoral materials used for the last concluded June 21 election in Ekiti.

It will be recalled that, the All Progressives Congress (APC) also filed similar motion exparte for the inspection of the material which the court granted. The PDP, in a bid to pursue their defense required the court approval for inspection of the material but strangely it appears in the motion that the PDP requested court approval of the use of Soldiers as an indictment of the way they assaulted the process of the last Governorship election in Ekiti where some APC leaders were whisked, detained and also giving house arrest.

In his ruling, court argued that, the use of Soldier in any election is not a productive conduct but a characteristic insignia of intimidation. The court, however rejected the motion while he ruled for the inspection.

Meanwhile, the Chairman of the All Progressives Congress (APC), Chief Olajide Awe has described the ruling as a self-inflicted defeat for the PDP. According to him, the argument of the court was not different from our position that the use of military is a misnomer in a democratic process. For the PDP to have approached the tribunal with such an undemocratic request is a pointer to the impunity with which they intimidate the innocent electorate and thus disenfranchised them in the last election.

"They are simply looking for a way to clean up the Augean stable created by their partnership, before, during and after the June 21st election."

"Even without our making any move, truth will continue to prevail and our democratic norms, which have been afflicted with the military siege, will return," Awe said, adding: the judiciary is our last hope that our fledgling democracy will survive.