PRESS RELEASE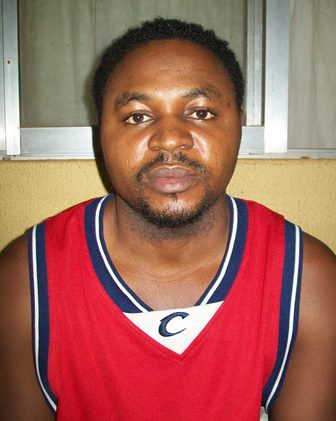 Agents of the National Drug Law Enforcement Agency (NDLEA) has arrested a Lagos based auto parts dealer, Anabaronye Tochukwu Ken, 36, for allegedly ingesting 52 wraps of narcotic substances that tested positive for cocaine. The drug weighed 900 grammes. The arrest took place at the Murtala Muhammed International Airport (MMIA) Lagos while attempting to board an Air France flight to Milan.
NDLEA commander at the Lagos airport, Mr. Hamza Umar said that the arrest of Anabaronye Tochukwu Ken was made possible by the scanning machine at the airport. In his words, "Anabaronye Tochukwu Ken tested positive for drug ingestion during the outward screening of Air France passengers at the departure hall. While he was under observation, he excreted fifty two (52) wraps of substances that tested positive for cocaine with a weight of 900 grammes. Anabaronye is helping us in our investigation activities".
The 36-year-old suspect in his confessional statement pleaded for mercy on the ground that the wife will soon put to birth. "I sell motor spare parts but at present I have no shop and my wife is pregnant, about to give birth to our first child. I got myself involved in drug trafficking to take care of my family. I ingested fifty-two (52) wraps of cocaine for a fee of 4,000 Euros. I sincerely plead for mercy. My greatest desire is to be released from custody before my wife's delivery date" Anabaronye pleaded. He hails from Orlu in Imo State.
Chairman/Chief Executive of the anti-narcotic Agency, Ahmadu Giade said that drug traffickers should be handed stiffer penalties to deter others from engaging in the criminal act. "In addition to public enlightenment, stiffer penalties are effective means of addressing the problem of illicit drug trafficking and abuse. It will assist in the drastic reduction of the financial attraction of drug trafficking" Giade stated.
The suspect will soon be charged to court.
Ofoyeju Mitchell
Head, Public Affairs