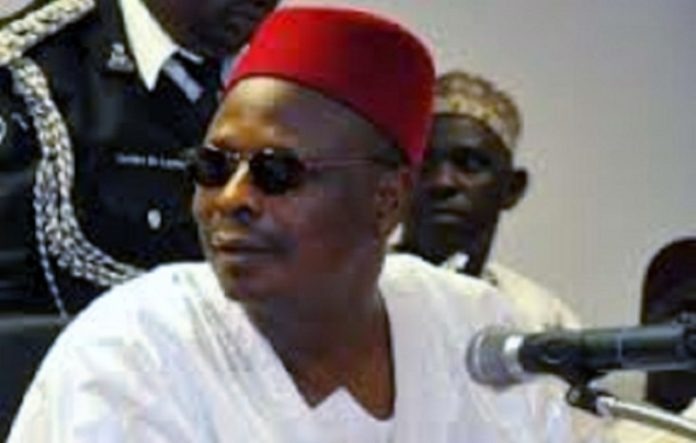 Kano state government has commenced discussion with the governments of
17 Southern states of the federation on how starting a student
exchange programme with the states with a view to enhancing national
unity and brotherhood, Kano state governor, Rabi'u Kwankwaso has
The move, he further explained, "is aimed at fostering unity among
Nigerians, promoting religious understanding as well as exposing
youths to diverse cultures, environments and socio-economic
activities."
Gov. Kwankwaso who announced this while receiving his Edo state
counterpart, Comrade Adams Oshiomhole who visited him at the
Government House, Kano, yesterday, Wednesday, said the idea is still
on the drawing board but if accepted by the 17 states, will go a long
way in ensuring peaceful coexistence and tolerance. "Irrespective of
our differences, we must learn to live together as one if we want our
country to prosper", he stressed.
He explained that under the proposal, each of the 17 Southern states
will send 20 youths to secondary schools in Kano, while Kano will in
return equal number to each of the state. He added that details of the
arrangement will be publicised as soon as all the parties involved
reach an agreement on the proposal.
Governor Kwankwaso then praised as Gov. Oshiomhole as the first
governor to respond to the proposal which further proves his
detribalised disposition for always making concerted effort to
strengthen unity among Nigerians.
On his part, the Edo state governor expressed happiness that Kwankwaso
is symbolising the the APC dream by embarking upon developmental
projects that would stand the test of time and impact on lives of the
people positively.
He said the investment of the Kwankwaso administration in education is
exciting, noting that at the moment, there are about 400 students
sponsored by the government of Kano state to pursue various degree
programmes in private universities in Edo state.