PRESS RELEASE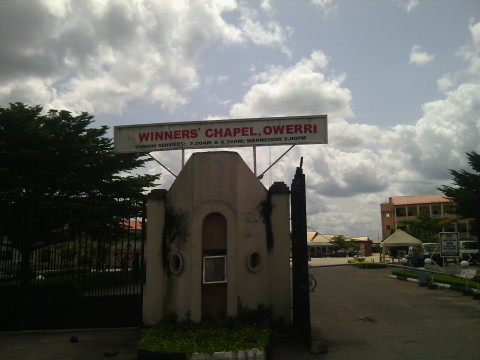 Following the pandemonium at the Living Faith Church [Winners Chapel], Owerri at the early hours of Sunday 16th June, 2014 on the detected explosive devices suspected to be planted by the dreaded Islamic Sect, Boko Haram, the state Governor Owelle Rochas Okorocha has called on the people of the state to be calm and go about their normal business as everything was under control.
Addressing the press on the bomb scare, at Government House, Owerri, Owelle Okorocha said it was confirmed that there was a planted bomb which had the capacity to go 500 meters range and would have been a disaster if it had exploded as the church where it was planted is located at a densely populated area of the state.
The Governor noted that the daily prayers offered in the state were not in vain and thanked God for saving the lives of his people.  He also commended the security outfits in the state for being alert to their duties.
The governor who assured Imo people that the situation was under control noted that Imo State is not known for such ugly incidence and therefore appealed to all Imolites and other Nigerians resident in the state to be more security conscious and alert the police about any suspected objects, vehicles or persons around their vicinity.
He however assured that the state has applied necessary measures to stop further occurrence of the ugly situation.
The governor added that there would be an emergency security meeting at the International convention Centre, Owerri where further security briefing would be made available to all imolites.
He also said that already, some suspects have been arrested while investigation is still going on.
Jane Amucha
For SSA Media to the Governor.