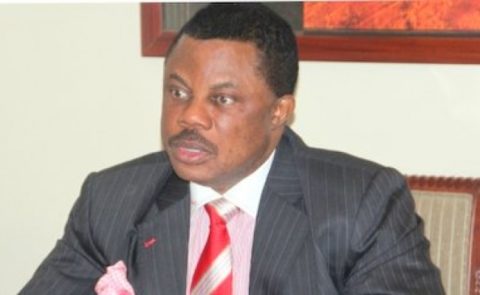 From Nweke Nweke, Onitsha
In less than sixty days in office by His Excellency, Chief Willie Obiano, drivers under the aegis of Anambra Drivers' Welfare Association has raised the alarm over what they described as state government's insensitivity in the concession of motor parks to the highest bidders across the state.
The drivers while narrating their ordeals in the hands of government agents and park urchins in charge of parks in the state also disclosed that the recent handover of the parks to the highest bidders by the state government would further increase their problems.
National President of the Association, Mr. Nnamdi Okafor while addressing newsmen in the commercial city of Onitsha yesterday said that with the recent development, the drivers would be further subjected to multiple taxation, which he said will not be to the interest of commuters.
He said that the recent development means that the parks would be handed over to highest bidders who have no knowledge of the park activities and also would increase the crime rate in motor parks across the state as the contractors would be only interested in the money they paid to the state government with little or no attention to the security of the drivers and their passengers.
Mr. Okafor also called on Governor Willie Obiano to look into the recent development in the parks across the state with a view to reviewing the recent contracts, adding that the drivers should have been given at least 60 percent of the parks to manage owing to their wealth of experience in the business.
"There is no way driver can enter to perform surgical operation because it is not his line. In the same vein, traditional rulers and other money bags who do not have any knowledge of the parks should not have been given the parks to manage while the drivers that contribute over 90 percent of the revenue to the state coffers would be left behind" he said.
The National Secretary and Public Relations Officer, PRO, Mr. Francis Osondu and Kingsley Adiele respectively called on the state government to retrace their steps in the issue of the parks in the state to ensure that the recent security situation in the state is consolidated by giving the parks to the drivers instead of non drivers who lack experience and knowledge to handle the parks.