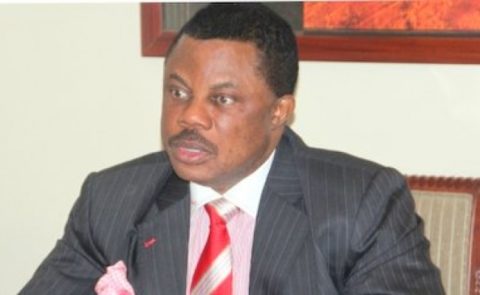 An Abuja High Court presided over by Hon Justice A R Mohammed yesterday
granted All Progressives Congress (APC) leave to sue for an order of
Mandamus compelling the Inspector General of Police and the Independent
National Electoral Commission (INEC), to prosecute Mr Willie Obiano for the
electoral offence of multiple registration.
Section 12(2) of the 2010 Electoral Act , as amended forbids voters from
registering more than once in the National Voter Register and specifies a
prison term of one year for persons found guilty of the offence.
However, Obiano, candidate of All Progressives Grand Alliance (APGA) in
the 2013 governorship election was cleared to contest the elections despite
evidence of double registration by INEC.
The issue forms part of all four petitions pending before the Electoral
Petitions Tribunal sitting in Awka whose jurisdiction is however limited to
the disqualification of the candidate if found guilty.
APC however in a suit originated prior to the questioned election, APC is
challenging the IG and INEC to proceed with criminal prosecution.
Before filing the suit, APC had through their lawyers , Mr Festus Keyamo
written separate letters to the two authorities asking them to step in and
prosecute the offending candidate. The failure or neglect of both
authorities had given rise to the suit which was truck out on technical
grounds, but promptly relisted .
With the leave which was moved by Barrister John Ainetor of Festus Keyamo
Chambers –  will leave the Police and INEC with no option , but to prosecute
Obiano who has been sworn in as governor of Anambra State.