Finance minister reveals that country's reserves would only be enough to buy 1,400 tonnes of maize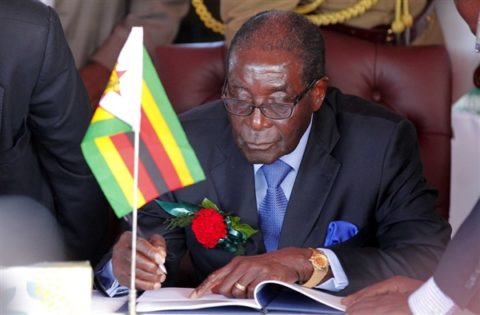 Zimbabwe is holding gold coins valued at $501,390 as its only reserves, enough to buy only 1,400 tonnes of maize, the finance minister has said, highlighting the parlous state of the country's finances.
The economy of the southern African country, which has slowed to 4pc to 6pc growth after four years of near-double digit growth, is the biggest challenge to veteran President Robert Mugabe, who was re-elected last July in elections disputed by the opposition.
"The [central] bank does not hold any gold reserves except for gold coins, which were valued at $501,390 as at the end of January 2014," Patrick Chinamasa said.
Zimbabwe produced 13 tonnes of gold last year, well below the all-time record of 29 tonnes in 1998.
The cash-strapped and impoverished country plans to spend 70pc of its $4.1bn budget on paying salaries this year.
Shunned by traditional Western donors, the International Monetary Fund and World Bank over outstanding arrears and lack of foreign investment, Zimbabwe is struggling to grow the economy with its own meagre resources.