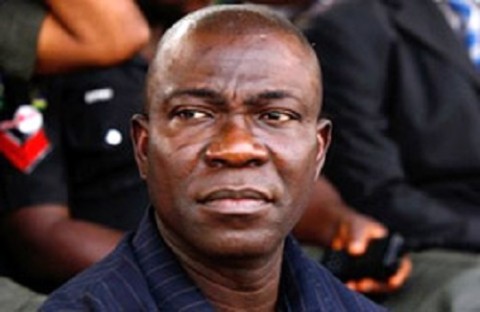 The Deputy Senate President, Sen. Ike Ekweremadu, on Tuesday said that the National Assembly was working towards amending the Electoral Act to allow for the use of electronic voting in the country.
Ekweremadu made this known in Abuja at the opening of a three-day International Conference on "Promoting Credible Election in Nigeria: Opportunities and Challenges in Information and Communications Technology."
The conference was organised by the UNDP's Democratic Governance for Development in collaboration with the Independent National Electoral Commission (INEC).
" In the present amendment to the Electoral Act, we seek to delete Section 52, which bars the Independent National Electoral Commission, INEC, from using electronic voting.
" This is to allow the Commission use its discretion to apply electronic voting at any time it deems it appropriate."
Ekweremadu said that the Electoral Act Amendment Bill had passed the first reading in the Senate and would be one of the major focus of legislative attention once the 2014 National Budget was passed.
He expressed willingness of NASS to support the election management body to deliver credible and transparent elections in 2015.
" The National Assembly is committed to matching this desire for increased ICT role in our election management and electoral process with the requisite appropriation and law reforms.
"ICT has positively impacted all areas of electoral process such as voter registration, education, electioneering campaign, data acquisition, transmission, voting, vote counting; election monitoring, election security the world over; and Nigeria cannot be an exception."
He said that in spite of fears, mutual suspicion among the political elite and various technical challenges, Nigeria was positively disposed to ensuring that ICT play greater role in every aspect of its electoral process.
Ekweremadu, however, advised INEC to be cautious in deploying ICT in the nation's election process.
He added that "the infusion of ICT into any sensitive aspect of our election management system in particular must be very strategic, tested and gradual".
"This must go with adequate mobilisation, education, and consensus building to make the elections smoother, more transparent, efficient, participatory, freer, fairer, and indeed more credible.
" Life is in endless evolution, and democracy is not an exception in mankind's efforts towards finding new, faster, and better ways of getting things done," Ekweremadu said.
The Chairman of INEC, Prof. Attahiru Jega, said Information Communication Technology (ICT) was important in ensuring accurate voter's registration and voter education.
Jega, represented by INEC's National Commissioner, Dr Nuru Yakubu, stressed that accurate voter register was a prerequisite for conducting free, fair, credible and transparent elections in the country.
He noted that the commission had embraced ICT since 2011 to enhance the integrity of elections.
Jega, however, said that the use of ICT in election was very expensive for developing countries like Nigeria.
The Director General, National Orientation Agency (NOA), Mr Mike Omeri, advised INEC to provide a level playing ground for political parties and contestants during the 2015 election.
Omeri urged political parties to introduce electronic method of registering their members with a view to promoting internal party democracy.