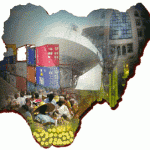 VENTURES AFRICA – The International Monetary Fund (IMF) says Nigeria's economy will grow by 7.3 percent in 2014, up from 6.4 percent in 2013, with sectors other than its energy industry expected to drive the growth, while inflation will reduce further in 2014.The growth, according to the IMF, is 0.55 percent better than the projection of Nigeria's Minister of Finance, Ngozi Okonjo-Iweala, who projected a 6.75 percent growth.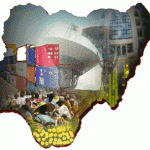 At the end of the year, inflation will be 7 percent, a reduction of 0.9 percent from last year's 7.9 percent, continuing a two-year downslope which has been encouraged by the country's tight monetary policy, the IMF said.
"Economic growth is expected to improve further in 2014, driven by agriculture, trade, and services".
The IMF added it expects Inflation to continue declining. This will be made possible by lowering food prices through higher rice and wheat production, and "supported by a tight monetary policy and a budget execution that maintains medium-term consolidation objectives".
The IMF however identified lower oil prices and production, uncertain pace of the global recovery and the non-stop bloodletting in northern Nigeria as risks to its projections.
Investors are also sceptical about the future of their interests as the country nears its general elections, which may spike government spending.
The IMF however advised that, "Policies should focus on rebuilding external and fiscal buffers, avoiding spending pressures from the political cycle, strengthening the transparency and governance of the oil sector".
The naira has been under pressure since the US Federal Reserve's cutback hit the global economic circle and emerging markets assets sell-off became rampant. Nigeria's Central Bank had since been using the country's forex reserves to shore up the currency. The reserves have now fallen to $40 billion, the lowest in 19 months. This situation has also not been helped with the suspension of Central Bank Governor, Sanusi Lamido Sanusi affecting investor confidence.
Atlhough there are records of significant job creation, unemployment is stands at 25 percent and poverty levels remain high in a country that produces millionaires every year.
"Continued weaknesses in labour markets, access to electricity, cost of doing business, and small and medium enterprises' access to finance have prevented a transition to a more robust and inclusive growth path," the IMF said.