A Nuba young woman takes a break in Bram village in the Nuba Mountains, South Kordofan, Sudan, on her way to South Sudan's Yida refugee camp, April 28, 2012. REUTERS/Goran Tomasevic
Sudan: Just past the August 2 deadline for final negotiations, Sudan and South Sudan reached agreements on two key issues this week: oil transit fees and humanitarian aid to South Kordofan and Blue Nile. On the oil agreement, South Sudan made minor concessions in nailing down a 3.5 year agreement to move their oil through Sudanese pipelines.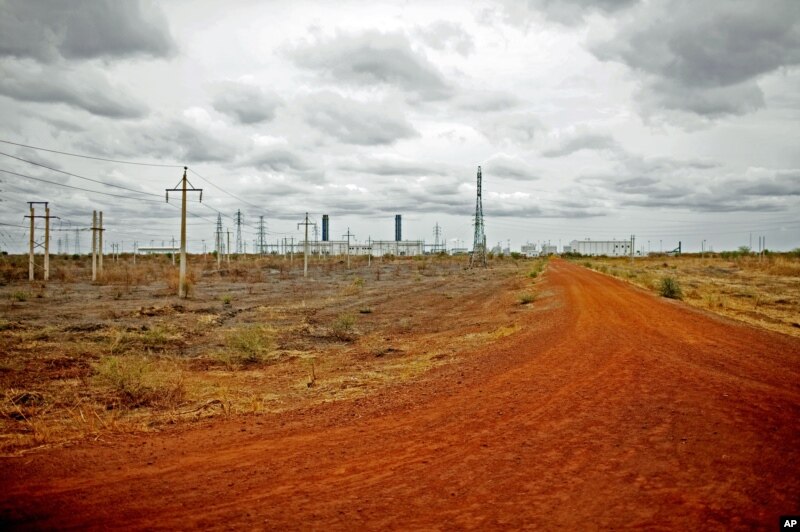 Inactive and abandoned oil installations are seen north of Bentiu, Unity State, South Sudan, May 11, 2012. (AP)
Khartoum also agreed this weekend to accept an agreement signed between the SPLM-N and the "tripartite group" – the UN, AU and League of Arab States – on humanitarian access to the two areas. The agreement allows for the tripartite group, in consultation with the SPLM-N, to select third-party, independent humanitarian aid organizations to deliver aid.
Refugees arrive at the Gendrassa camp in Maban, Upper Nile State, South Sudan, on the border with Sudan, August 1. According to the International Medical Corps, an estimated 120,000 refugees have fled violence and hunger in Sudan into camps in South Sudan.
(Margaret Aguirre/Reuters)
The implementation of the agreement – including final permission to access most-affected areas – relies on Khartoum, however; as such, reports from civilians in the area are pessimistic. Meanwhile, the WFP has announced plans to air drop assistance to refugees in South Sudan. Conditions in the four refugee camps to which civilians from South Kordofan and Blue Nile have fled have reached emergency levels, with Medecins sans Frontieres warning an average of 5 children are now dying each day.
Women return to shelters after receiving food assistance provided by WFP at Yusuf Batil refugee Camp. Photo: WFP/George Fominyen
Guess what? Your calls last week to Secretary Clinton about Sudan filled her voice mailbox not once, but twice – and she definitely heard our message! Thank you!
Additional Resources:
Congo: Members of Congress sounded their support for the State Department's cut in military aid to Rwanda this week, sending a Dear Colleague Letter to Rwandan President Paul Kagame. Congressman Howard Berman and Congresswoman Karen Bass in Southern California signed the letter. With the M23 rebellion continuing in full force, and other armed groups forming or reasserting themselves as Congolese Armed Forces are diverted, more than 280,000 civilians have been displaced.
Internally displaced people find refuge in an empty building in an impromptu refugee camp in Kibati, north of Goma, eastern Congo, Monday Aug. 6, 2012. Doctors Without Borders (MSF)'s Christian Masudi said the lack of hygiene and the overpopulation of the area created by the influx of internally displaced people were key factors in the potential explosion of diseases such as Cholera. Many fled the 3-month-old rebellion of the M23 Movement in eastern Congo that has killed an unknown number of people, wounded more than 500 and forced some 280,000 people from their homes, including tens of thousands across borders into Rwanda and Uganda.
Thousands of Congolese took to the streets this week to protest the upsurge in violence. Regional leaders meet this week in Kampala, Uganda to discuss the three security options on the table: changing the mandate of the existing UN peacekeeping mission in Congo; incorporating a neutral force from African countries into the UN peacekeeping force; or establishing a new force pooled from regional armies. This last option, favored by Rwanda and Uganda, would be hard pressed to appear neutral, as all of Congo's neighbors have a bad record of intervention within Congo's borders.
151 total views, no views today