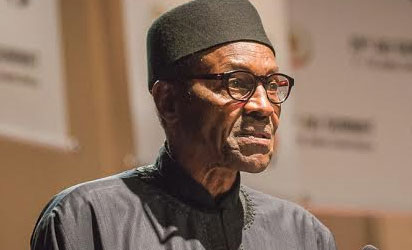 I am an Importer and I rely mainly in my Domiciliary Account to wire and receive money here in the USA.
Without a notice, the Buhari administration via CBN has circulated a memo to commercial banks in the country urging them to stop accepting Dollars and invariably stop international wire transfer.
At least, there should have been a notice prior to this but the Buhari administration does not seem to care.
Meanwhile, I have spent all my savings here in the USA to load about four containers as I await my customers in Nigeria to transfer the funds to me and all of a sudden this policy without warning.
What pains me is that I braced heavy rains in Enugu State to vote for President Buhari on election day .
Based on this policy alone, if I could turn back the time, I would never have voted for him. Be as it may that my one vote would not have been enough to decide his electoral fortune but at least I would have been happy that I did the right thing.
Commercial Banks in the country last week notified their customers via text messages that they would no longer accept cash dollar deposit due to speculations on the currency
Guarantee Trust Bank in its message to its customers reads: "Be informed that due to the unavailability of outlet for managing foreign currency cash deposit, we have found it necessary to temporarily suspend receipt of foreign currency cash deposit into domiciliary account at all our branches nationwide from Monday, 3rd of August, 2015.
"In addition, foreign currency cash deposit made prior to this notice will not be eligible for outward electronic transfer and can only be withdrawn as cash," it noted.
The moves by the commercial banks may not be unconnected to moves by the Central Bank of Nigeria to check heavy trading in the dollar which can create artificial demand and can increase the prices of goods beyond the current inflation adjusted level
We all know there are limits to how much cash we can carry around, what become the fate of traders who need to pay for goods purchased?
Traders feel left out in the cold and we strongly feel this move can trigger increase in crime rate as traders would resort to all manner of ways to stock these currencies.
55 total views, no views today