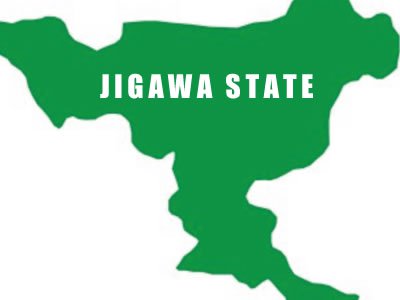 BY SULE TAHIR.
Jigawa state government has evacuated all it's 107 stranded Sudan student's back home safely, and healthy as stated by the Executive Secretary Jigawa State Scholarship Board, Alh Saidu Magaji while speaking to Newsmen in Dutse.
According to him the students mainly male and female's were firstly landed at Nmandi AZikwe International Airport Abuja before landed in Dutse through overland chartered flight's at exactly 2.00 pm of today Monday.
He commended the jigawa state government for security safety of lives and property of the student's.
Ealier receiving the student's unbehalf of Governor Badaru Abubakar, the Director General Jigawa State Educational and Monitoring Unit's, SEIMU Dr. Abubakar Abdulkadir  Babura stated, while welcoming you back home,  we wish the challenges you passed through will not relent your desire in paying more attention to your studies.
" We on our part, we assure you our commitment in finding an accelerated alternative in furtherance of your studies in either in one of our tertiary institutions or in abroad where such a place will attract a befitting learning environment"
The 107 stranded student's were among those that were sponsored for medicine and pharmacy at University of Sudan by the jigawa state government last year with the hope upon the completion of their studies would manned most of the state's health facility in different locations across jigawa state.