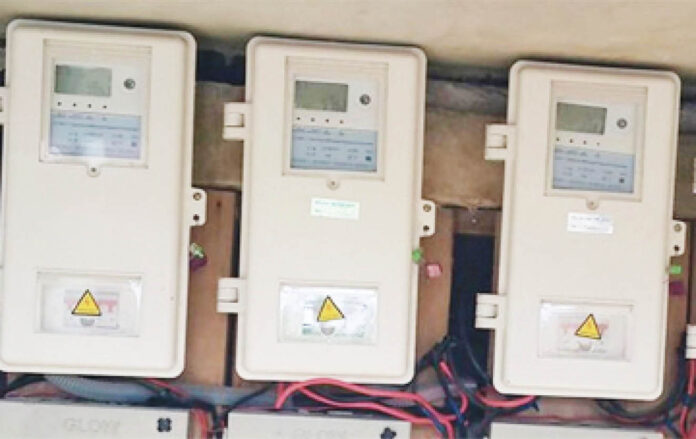 Less than five months after Aba Power, Nigeria's 12th and newest electricity distribution company, keyed into the Federal Government-led Meter Asset Programme (MAP) to provide prepaid meters to its customers, the firm has launched its own metering campaign to accelerate the process of making prepaid meters available to all electricity users in the Aba Ringfence which comprises nine out of the 17 local government areas in Abia State.
Known as the Aba Power Mass Meter Programme (APMMP),  the campaign will provide meters to electricity users without prepayment.
"We have decided on this revolutionary step because meter penetration in the nine LGAs which we service is very poor", explained Patrick Umeh, the Aba Power managing director who used to be a commissioner with the Nigeria Electricity Regulatory Commission (NERC).
Industry players believe that greater meter penetration will gender customer confidence which will, in turn, make electricity users pay monthly bills promptly, as the estimated billing system widely used in the country is considered opaque and even frequently fraudulent.
"Our chairman, Professor Bart Nnaji, a former Minister of Power, has  directed us to do everything within our power to alleviate the sufferings of electricity users by giving them prepaid meters, even if it will have a heavy cost implication to us; it is a cost we are willing to bear as a socially responsible corporate organisation.
"More importantly, Professor Nnaji has directed us to do every thing we can to promote transparency and accountability in our services which prepaid meters support.
"Customers want to know what they are paying for, and this is a fair demand".
The APMMP will start in the next couple of days with customers on the Township 11KV Feeder  which covers Asa Road, St Michael's Road, George's Road, Pound Road, Park Road and Azikiwe Road. This feeder has more available power than most feeders in the Aba Ringfence, and so will benefit many more persons and organisations.
The Aba Power MD said that the metering programme will be run in phases because of the huge cost.
"It will cost N14bn to provide 200,000 customers with meters", noted Anthony Alozie, the Geometric Power chief financial officer who until recently was a top executive with Harliburton, a leading American oil and gas services multinational.
"We honestly do not know when they will get to all customers.
"Therefore, those who cannot wait to get prepaid meters through the Aba Power Mass Meter Programme can quickly get theirs through the ongoing Meter Asset Programme (MAP) of the Federal Government promoted by such bodies as NERC and the Central Bank of Nigeria".
A customer who wants to acquire a single-phase meter through MAP will pay about N63,000 in advance and about N118,000 to procure a three-phase meter, though the customer will be refunded through power credit within 36 months.
Aba Power allows payment by installment to assist customers.
One major difference between getting a meter under MAP and obtaining it through the Aba Power Mass Metering Programme is that the former enables a customer to get the it within 10 days after payment whereas the time frame for securing a meter through the latter arrangement is not known.
"The prepaid meters under our new arrangement are given out in phases, that is, from feeder to feeder", stated Umeh who explained that Aba Power is running both arrangements simultenously because of the advantanges inherent in each.
For an electricity distribution company which commenced effective operations late last year, according to Dr Phillip Ugwu, an engineer and former chief executive of the Olorunsogo Power Plant in Ogun State, "Aba Power is setting standards and deserves commendation.
"Its two-pronged approach to mass metering will rekindle confidence in the electricity sector".