Information reaching 247ureports.com from sources in Abakpa Nike community in Enugu State indicate that a group of unknown gunmen have begun destruction and burning of properties in Enugu State.
At the Abakpa Nike area of Enugu State, a group of unknown gunmen torched vehicles and were shooting automatic riffles up in the air indiscriminately. Three sedan vehicles were burnt along on the streets in Abakpa Nike area. Other vehicles were reported torched inside the communities near Abakpa Nike.
Today, Monday March 6, 2023 is supposed to be a "sit-at-home" day as imposed by the Biafra agitation group, the Indigenous Peoples of Biafra [IPOB] in protest against the continued incarceration of the leader of the IPOB, Mazi Nnamdi Kanu.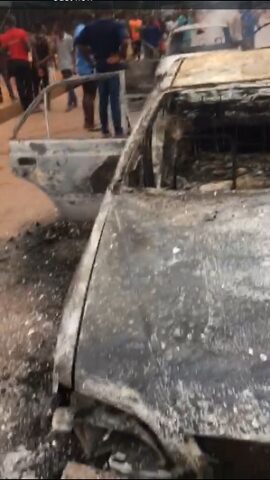 It is uncertain the motivation behind the latest violence.
Stay tuned