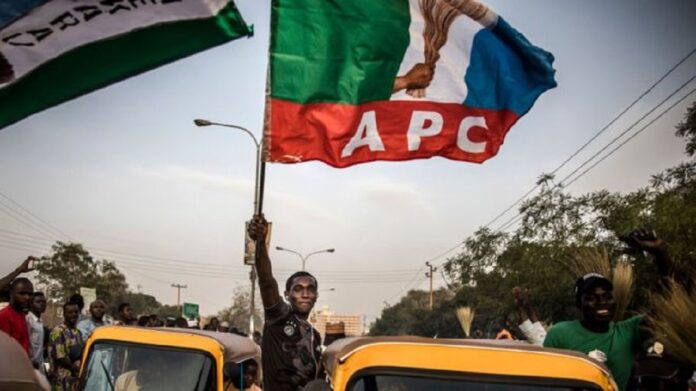 Numerous Igbo Groups converged in Abuja on Sunday to pile pressures on the All Progressive Congress APC to pick an Igbo from the South East as Presidential Candidate.
The groups held strategic meeting at Asokoro and resolved to use all their contacts to persuade President Buhari to act in Igbo Interest.
In a communique reached at the end of the meetings, the groups described the decision of President Buhari to zone presidency to the South as laudable. They enjoined him to microzone it to the South East.
The groups include  Igbo Ohanaeze  Integrity Groups lOIG led by Barrister Emejulu Okpalaukwu, former Ohanaeze Publicity Secretary, Eastern Youth Forum EYF, led by Mr Dominic Onyekwelu, APC Non-Indigenes Forum led by Chief Comrade Gabriel Nwobodo, Ndigbo of Nigeria led by Godwin Onyekachi, Nigerian Youth in Politics Founded by Duke Omeye, New Foundation for National Understanding headed by Mr Chris Okigbo, Ofuma Women Organization of Nigeria led by Prophetess Ifeyinwa Emeleife.
They also presented various letters addressed to President Buhari and APC leadership buttressing the positions to the representatives of the APC high echelon .
The group's leader Barrister Emejulu Okpalaukwu asked APC stakeholders to address the injustice in the nation by supporting a president of Igbo Extraction.
The Coordinator of Eastern Youth Forum EYF, Mr Dominic Onyekwelu asked Ndigbo to be strategic in their political journey, and weigh obvious strength and weaknesses.
The Director General of Igbo Mandate Congress IMC, Rev Obinna Akukwe,   in his reaction, asked for a free and fair primaries devoid of manipulation. He enjoined Ndigbo to adopt a candidate to brighten their chances, and warned that if they fail to put their acts together, and another zone carries the day nobody should cry marginalization.