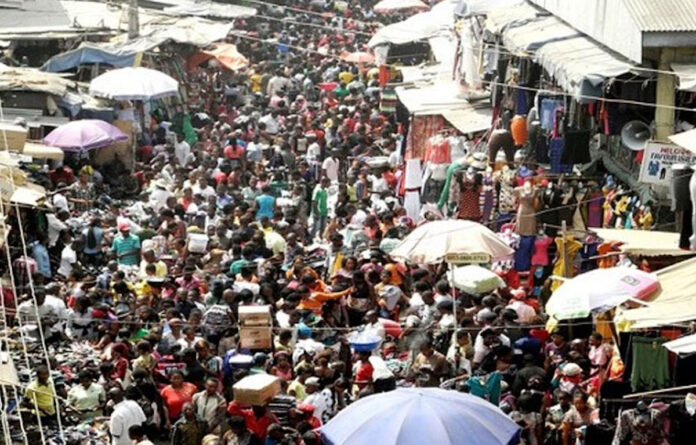 By CHUKS EKE
Two contestants in last Tuesday's election of Ogbaru Main Market Traders Association, Chief Victor Nwawuzie and David Obidike have given the authorities of Anambra state Ministry of Trade and Commerce and Anambra State Markets Amalgamated Traders Association, ASMATA a one month ultimatum within which to cancel the election that produced Chief Ndubisi Ochiogu-led 10-man executive and conduct a fresh transparent election or be prepared to face a legal action.
The electoral committee chairman, Emeka Apeh had at the end of the exercise, declared Ochiogu winner of the Chairmanship election, having polled 504 votes as against 10 and seven votes scored by Nwawuzie and Obidike respectively.
But in a protest, the duo of Nwawuzie and Obidike alleged that the electoral committee had conspired with the Ochiogu lineup to accredit some traders and non traders with fictitious names to vote during the charade exercise called election.
According to Nwawuzie popularly called Akirika N'Ukpor, "I ruled Ogbaru main market for more that four years and I know how many lines we have in the market but when I heard the electoral committee calling the names of non existent lines for accreditation, I protested but some thugs who claimed to be working for Anambra Markets Amalgamated Traders Association, ASMATA, manhandled I and my fellow contestant, Obidike, to the extent of tearing the APGA uniform I was wearing".
" As if that was not enough, Obidike and I boycotted the election on the ground that the committee did not only bring in fictitious names to vote for Ochiogu lineup but also locked out our own supporters, the same thugs who had the key to the gate of Godwin Achebe Stadium, Fegge, Onitsha, venue of the election, refused to open the gate for us to leave the stadium".
"We are therefore giving the state government a month ultimatum within which to cancel the election and conduct a fresh one that will be transparent or I go for legal redress", said Akirika.
However, Ochiogu clinched victory in the election conducted by the state Ministry of Trade and Commerce, in conjunction with Anambra State Markets Amalgamated Traders Association, ASMATA.
Ochiogu who was appointed the Caretaker Committee Chairman of the market barely a year ago, was declared winner by the Apeh Emeka-led electoral committee at the end of the exercise.
Other executives who emerged winners include Vice President-Chief Patrick Ezenwa, Secretary-Uchenna Obasi, Assistant Secretary-Bucknor Agu, Financial Secretary- Uchenna Ndubuisi, Treasurer-Lawrence Ezeigbo, Public Relations Officer-Obiora Chukwudi, Chief Provost-Ekenedirichukwu Chinyeaka, Assistant Provosts- Charles Anyaoha and Samson Chiedozie.
In his post election speech at Godwin Achebe Stadium Fegge, Onitsha, Chief Ochiogu stressed that within a year of being in office at a Caretaker capacity he has achieved more than his predecessors saying that he would strive to do more now he has been fully elected.
Ochiogu further recalled how he failed in the two previous attempts to become the market President and won in his third attempt thanking the traders for recognizing his exploits in the market on security, electrification, rehabilitation and distribution of pipeborne water, installation of fire extinguishers.
"I thank my fellow traders for their immense support after three attempts to become the market Chairman, today I finally won the election through option A4 open ballot system. I want my fellow contestants to take it in good faith and wait for another time. Infact, I am willing to work with them in my administration because I am for peace.
In his remarks, the Ogbaru Main market BOT, Chief Sam Mendu(Onwa Ogidi) who ajudged the election as free and fair commended the traders for voting Ochiogu who he takes as a son because of his doggedness and interest in improving the status and security of the market.
The electoral helmsman, Mr. Emeka Apeh thanked the traders, Anambra State Market Amalgamated Traders Association (ASMATA) officials, Ministry of Trade, Commerce and wealth creation officials, SA to Gov on markets, fellow electoral officers, security agencies and contestants for conducting themselves to ensure the success of the election.