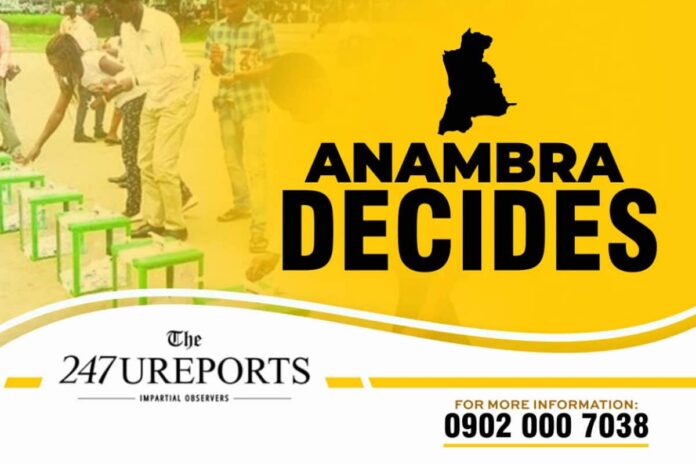 By Favour Goodness
The candidate of the All Progressive Congress (APC ), Sen. Andy Uba with his team on Sunday received Chief Sunday Umeoduagu into the APC.
Umeoduagu, a brother to the member Representing Aguata 1 Constituency, Hon Dr Cater Umeoduagu is a member Board of Trustees (BOT) of APGA as well as one of the major financier of the party over the years.
Sen. Uba, in the company of representatives of the APC NWC, his campaign team, some serving members of the Anambra State House of Assembly received Umeoduagu into the party.
Umeoduagu while declaring his support noted that Sen. Uba is a man with driven passion to move Anambra state forward as he has the blue print with workable solutions to fix the problems facing the state and drive in holistic developments in all sectors.
Uba while welcoming Umeoduagu thanked him for his support to his governorship ambition.
He promised not to let Umeoduagu, all ndị Anambra down and vowed to deliver on his campaign promises if elected the governor of the state.
Hon. Cater Umeoduagu while delivering his vote of thanks expressed gratitude to the APC National, Uba and his entourage for deeming it fit to leave other engagements to travel all the way to his brother's abode to formerly receive him into the party.
He prayed for the victory of Uba in the upcoming governorship election weeks away.