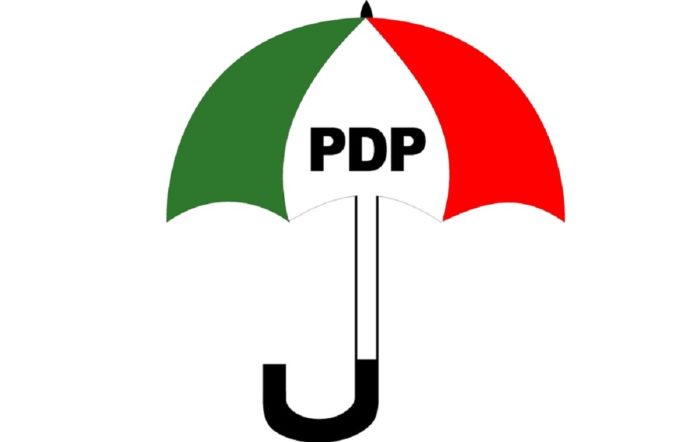 ….Mull 'Plan B' As Uncertainties Mounts on Ozigbo
By Favour Goodness
The Peoples Democratic Party (PDP) has inaugurated it National Campaign Council for the Anambra state governorship election, an event which held amidst plans by party leaders to adopt or a plan 'B' over uncertainties on the fate of the party's preferred candidate, Valentine Ozigbo.
Loading ...
Party leaders, particularly PDP governors are still apprehensive that Ozigbo might still end up being barred by the court, on suits challenging his nomination on the ground that it did not meet the mandatory requirement of two-third of the members of the state congress at the primary.
The governors are said to have risen from their meeting on Thursday to impress it on the party leadership to go on with the earlier shelved inauguration but commence consultation on the possibility of officially adopting a candidate of another friendly party for the governorship election.
It was gathered that the governors recommended that the PDP leadership should reach out to a party with a candidate that has strong affinity with the PDP, particularly the candidate of the Zenith Labour Party (ZLP), Dr. Obiora Okonkwo.
A source close to the leadership of the PDP hinted that such apprehension is responsible for the hesitation by PDP governors and other stakeholders, including National Assembly members, to make financial contributions or forcefully support Ozigbo's campaign
"The governors and other stakeholders do not want to put money in a venture that they are not sure will fly", the source said.
The situation might be responsible for the repeated absence of the Chairman of the Anambra National Campaign Council, Governor Okezie Ikpeazu of Abia state, who had reportedly jetted out of the country after the Thursday meeting of governors.
The inauguration ceremony had to be hurried as party leaders who had gathered for the rescheduled National Executive Committee (NEC) meeting of the party agitated that they were ambushed to grace the inauguration as they were invited for the NEC meeting and not for Ozigbo's campaign inauguration.
PDP Acting Chairman, Elder Yemi Akinwumi, who performed the inauguration stressed that the interest of the party and the people of Anambra state was paramount in the governorship election.
Apart from Governor Ifeanyi Okowa of Delta state, who is also the deputy chairman of the council, no other member of the campaign council was allowed to make any remark at the brief ceremony. A visibly disturbed Ozigbo was later given the opportunity to make a few comments.