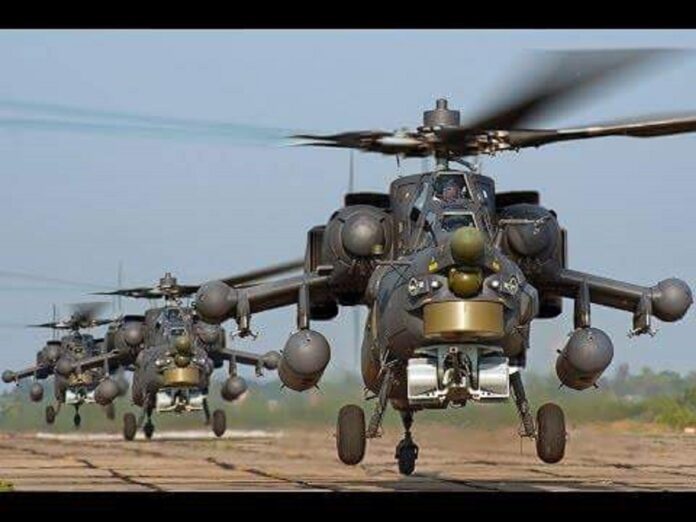 The Civil Liberties Organisation,(CLO), South East Zone wishes to alert the International Community, the global human rights bodies, all men of conscience and people of goodwill on the killer mission of the Nigerian military bodies in the southeast.
Loading ...
The various military operations currently going on in various parts of the southeast are decapitating, dehumanizing and decimating the human families in the region. To put in plain language, they are on a vendetta mission, revenge mission and premeditated action to deal with the people of the region. They kill, maim, brutalise , abuse and inflict all manner of pains on the people they were supposed to protect and they are not pretending about it.
They leave in their trail- blood , tears and sorrows and they don't like us at all. From Onitsha down to Ihiala, move to Owerri , Orlu, Aba, Umuahia, Awkuzu, Awka, Amansea, Oji River, Obinagu and Okpatu Udi, Nsukka, Ebonyi , Enugu among others, their victims abound in large numbers .
They have sent many to their untimely graves leaving families and loved ones gnashing their teeth in sorrows. They beat you up and prevent you from crying because there is no justice for the dead in Nigeria. The living is left in pain because they cannot do anything over the horrible pains they pass through.
Nigerians suffered the pains of military rule until the return of democracy in Nigeria, I999. But under the Buhari Presidency from 2015 till date, sectionalism and marginalization became a state art. The Fulanis were made Lords of the Nation and their herders became kings of the forests and masters of various communities.
The Igbo were plainly told that they don't belong to the government because they didn't vote for him. The Buhari Presidency never pretends about this, that's why both in his first tenure and two years in his second tenure, no person from the southeast can take a seat in his security council likewise in holding any sensitive ministerial portfolio.
Some Igbo youths who feel the pulse of that alienation started tilting towards the message of self determination and Biafra republic expounded by Mazi Nnamdi Kanu. They started non violent agitations , waving flags and observing Biafra-Day Sit-at-Home.
The Buhari administration's response to IPOB agitation through the military was maximum brute force and unleashing of instruments of coercion against them. That was how over the years, thousands of unarmed civilians had fallen victims to extra-judicial killings in the South East.
In December 2015, soldiers at the Head Bridge, Onitsha, Anambra State, opened fire on a crowd of people jubilating over an order of a court that the detained leader of the Indigenous People of Biafra (IPOB), Nnamdi Kanu, be released. Many were killed and many others wounded in that incident. In February 2016, soldiers and policemen reportedly stormed a prayer session of IPOB members in a school compound in Aba, Abia State and killed 22 members of the group. Over 30 others were seriously wounded.
The unprovoked attack and killings escalated on May 30 2016 during the Biafran Heroes Remembrance Day celebration when soldiers swooped on the defenceless IPOB members in a field near St. Edmund Catholic Church, Nkpor , Anambra State, opened fire and killed more than 60 of its members and abducted many others. They also raided hospitals that same night and abducted the injured ones receiving treatment for gunshot wounds. Impeccable sources said many shot dead with military rifles were allegedly buried in a mass grave inside the Onitsha Military cantonment that night.
Unwarranted killings like this coupled with the rampaging activities of killer herdsmen who pillage various farmlands in the southeast, killing and raping women was the filibuster that gave rise to the dreaded Unknown Gunmen in the Southeast.
The Unknown Gunmen no doubts have wrecked havoc too killing many security personnel and attacking its institutions and facilities. Their actions are totally condemned because it is our position that two wrongs can never make right. Now is the time to rise against extrajudicial killings by security personnel in the southeast.
Amnesty International (AI) reported recently that Nigerian security forces extra-judicially killed at least 115 civilians and others in the South East region between March and June this year.
Though this figure has since been proved to be under reported since it relied on only three months period , there is every incontrovertible evidence gathered from varied sources that security forces might have killed not less than 500 defenceless citizens from the southeast within this year alone while hundreds are still unaccounted for.
The International Society for Civil Liberties and Rule of Law (Intersociety)in its recent report on 2nd September 2021 captured the statistics more succinctly when it noted that security forces killed 550 in eight months , disappeared 850 and falsely labeled 3,400 in the southeast. See link 🙁https://www.sunnewsonline.com/security-forces-killed-550-in-eight-months-disappeared-850-falsely-labeled-3400-in-south-east-intersociety/)
Of all the states in the southeast, Imo tops the chart as the military men's killing field in Igbo land. The three-piece serial report by Tessy Igomu of The Punch Newspaper see links 🙁https://punchng.com/aftermath-of-imo-bloodbath-fmc-owerri-mortuary-battles-to-contain-excess-corpses/)
(https://punchng.com/imos-regime-of-bloodshed-mindless-killings-by-troops-leave-parents-widows-children-in-agony-2/?utm_source=auto-read-also&utm_medium=web) gave graphic and chilling accounts of mindless killings of innocent souls in different parts of the state by military personnel on duties.The report also detailed how the Federal Medical Centre Owerri mortuary has been flooded with many unidentified corpses killed and dumped there by the military men.
The Chief Pathologist at the Medical Centre, Ikechukwu Nweke, confirmed that the morgue was overstretched and said most of the corpses have no name or any form of identification.
For instance, on May 25, 2021, soldiers reportedly shot dead a 45-year-old businessman, Matthew Opara, in Orji, near Owerri while he was returning from work.
On May 28, 2021, 21-year-old Samuel Anyadike was allegedly shot at Naze Junction by officers of the Nigerian Air Force, attached to the 211 Regiment Group in Owerri.
The newspaper report also disclosed that based on eyewitness accounts, several persons have been allegedly killed and evacuated by soldiers to an unknown destination in the area.
Till today, Staff Sergeant Kennedy Buwa, attached to the 34 Artillery Brigade in Obinze, Owerri is walking a free man despite his complicity in the killing of Noel Chigbu on Friday, April 30, 2021.
Noel was on his way home after dropping a friend, when he was allegedly shot by soldiers for violating a checkpoint rule at the Amakohia flyover area in Owerri.
Divine Nwaneri was allegedly killed by soldiers keeping guard in front of the Imo State Government House on Thursday, June 20, 2021.
Similarly, during a gun duel between joint security operatives and unknown gunmen in the state, an officer of the Nigeria Security and Civil Defence Corps, Glory Nkwocha, was killed by a stray bullet on May 8 at her house.
Also, Mrs Chikaodi Ofoegbu, a mother of four, was hit by a stray bullet from one of the guns of soldiers jubilating at a military checkpoint in Eziama-Obiato on the Onitsha-Owerri Expressway. The incident took place on April 22, 2021
On May 31, Nigeria Air Force personnel at the tollgate of the Sam Mbakwe International Cargo Airport, Owerri, allegedly killed a Germany-based Nigerian, Oguchi Unachukwu, in the presence of his wife and children. His wife, Ijeoma said he was killed without provocation.
Some sources alleged widespread killings of innocent people, who were branded IPOB or Eastern Security Network members, and whose families are not even aware of their deaths.
Based on reports, 106 youths were randomly arrested and detained at the Owerri Correctional Centre on the allegation that they were planning to overthrow the governments of the President, Major General Muhammadu Buhari (retd.) and the state governor, Hope Uzodimma.
The Archbishop of the Catholic Archdiocese of Owerri, Most Reverend Anthony Obinna, who confirmed the illegal detention of the youths in a statement, insisted that extrajudicial killings and rights abuses must be stopped.
In Anambra State, it has been shooting galore by the Nigerian Naval men from Odekpe Naval Outpost and soldiers from I4 Artillery Regiment, Onitsha stationed at Awkuzu Junction, Onitsha-Enugu expressway.
On July 25, 2021, they shot and killed a 25 -years old boy, Chidiebele Anichebe from Awkuzu.
On 9th August, 2021, they fired at Enugwu-Ukwu born Clement Nebolisa Amaku's car killing his cousin, Mr Chukwuma Adazu on the spot while Clement Nebolisa and Chukwunonso Nebolisa sustained life threatening injuries.
As if that was not enough, police personnel later traced them where they were receiving treatment in the hospital and abducted them to Awkuzu State CID Annex. The soldiers who shot them made a live video branding them unknown gunmen who came to attack them but were repelled.
On 15th August, 2021, Anambra State Commissioner for Lands, Bonaventure Enemali narrowly escaped been killed by the same soldiers at the same spot, Awkuzu junction. His car was riddled with bullet holes.
Before the gale of extrajudicial killings in different parts of the region, various military checkpoints across the region have been turned to anything other than professional military work.
Passing through such checkpoints depends on the mood of the men on duty at such point in time. Sometimes they may decide to block the road entirely and sit aloof at one corner waiting to deal ruthlessly with any driver that may decide to drive anyhow.
Sometimes, they subject such defaulting drivers to horrible treatments like forced swimming in muddy gutters, drinking of such deadly muddy water or outright beatings with frog-jumps. Traffic would build up at such long queues but they don't care a hoot about the predicament of the road users.In most cases, even those traveling to Enugu to catch flights for their air travels end up missing the flight owing to long man-hours spent on the long queues created by the soldiers.
Also, as at today, traveling to Owerri from Onitsha is a daily nightmare as the soldiers on military checkpoints located at Ihiala, Uli, Mgbidi and Awommama make life hellish for travelers and commuters. People are subjected to all manner of abuses, forced to trek long distances, harassed at will and also extorted not to talk of the excruciating long queues of vehicles made to line up the road by the soldiers.
They also abuse our young youths in the open by recruiting them as "toll collectors" from drivers while they pretend as if the boys were not working for them.
The Civil Liberties Organisation, Southeast zone says that now is the time to review military operations in the southeast. Many analysts are of the view that their various military roadblocks/ checkpoints have not served any genuine purpose of securing the people but rather exacerbated security issues and caused those they were supposed to protect more harm than good.
For the umpteenth time, we say again that the southeast is not at war in any way while its militarization comes with dire consequences. We call for tactical withdrawal of the various military blockades in the region. We call on the International community to wade in and address various cases of extrajudicial killings so far recorded. The National Human Rights Commission unfortunately has lost its bite and has made itself an extension of President Buhari's image launderers.
It is only by an independent enquiry and pressure on the government by the international community that various victims of extrajudicial killings and their families can secure justice.
Imo state government has continued to defend the military onslaught against its own people while the Anambra State government has also not made any categorical statement or taken any concrete steps (apart from the advisory note on the use of tinted glass signed by the Commissioner for Information) even when its serving Commissioner , Enemali narrowly escaped death from the reckless shooting of the soldiers.
We call for justice for the Nebolisas and all others who have fallen victims of extrajudicial killings and brutality in the Southeast region.
The various panel of enquiries set up in the wake of the anti SARS protests by some governors of the southeast have all gone silent while all the promises and monies voted for redress might have become another "audio money".
This is not the way to go in providing leadership by our governors and all those vested with authority and power to make life meaningful for the people.
Apart from few people in government and some senior civil servants, the bulks of the citizens are disenchanted and are not happy with the government.
The Governors should kick-start confidence building measures immediately to bridge the gap and mistrust already created among the people. They should be reminded of the inimitable statement by Nelson Mandela that "As long as poverty, injustice and gross inequality persist in our world, none of us can truly rest".
Measures to redress cases of extrajudicial killings should be initiated and implemented with utmost dedication and commitment.
All of us are citizens of this country and we must stand up and reclaim it. That was why Thurgood Marshal said "Where you see wrong or inequality or injustice, speak out, because this is your country. This is your democracy. Make it. Protect it. Pass it on".
We must not shy away or lose hope in the system because in the words of Robert Kennedy : "Each time a man stands up for an ideal, or acts to improve the lot of others, or strikes out against injustice, he sends forth a tiny ripple of hope, and crossing each other from a million different centers of energy and daring, those ripples build a current that can sweep down the mightiest walls of oppression and resistance."
The walls of oppression, repression and climate of impunity must fall and fall it must, very soon.
Signed for The CLO, Southeast Zone
Comrade Aloysius Attah,
Zonal Chairman
08035090548