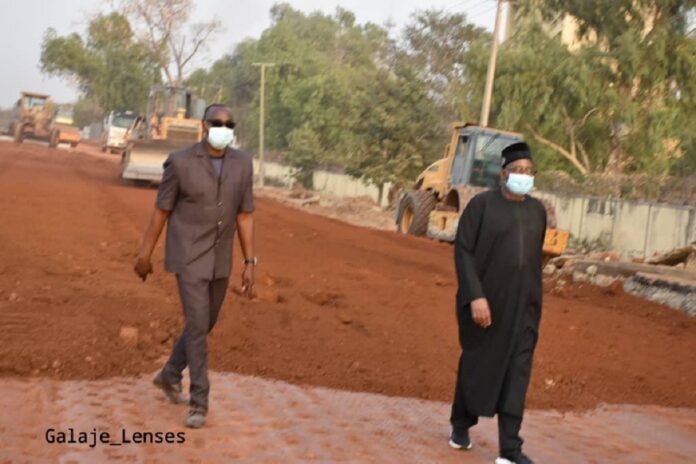 Advertisement
His Excellency, the Executive Governor of Bauchi state, Senator Bala Abdulkadir Mohammed, Kauran Bauchi today inspected ongoing and completed projects across the Local Government Areas of Ningi, Ganjuwa and Bauchi.
The projects inspected by Governor Bala are, ongoing housing project in Ningi and Bauchi in Dungal, completed renovation of primary school and primary healthcare centre in Ningi, ongoing road project from Warji to Gwaram, completed renovation of Special School Kafin Madaki and the ongoing construction of Hajj camp.
Others are, completed renovation of primary health care centre in Gadar Maiwa, ongoing road project from Giwo Science Academy to Airport, completed construction of Ibrahim Bako road to Maiduguri bye pass, completed road construction in Yakubun Bauchi Quarters, ongoing road projects in Unguwar Alkali Aminu to Gwangwangwan, Bakaro to Kofar Dumi, ongoing rewarded road construction in Jos road.
Advertisement
While at the site of the ongoing construction of Housing project, the Emir of Ningi, Alhaji Yunusa Mohammed Dan Yaya who appreciated Governor Bala for his concern towards the overall development of the area, said his people oriented policies will always speak for him.
Governor Bala expressed satisfaction with the ongoing projects especially roads construction and rehabilitation and urged the contractors to live up to expectations.
On housing, the Governor assured the contractors that the state government will look into their challenges with a view to ensure the speedy completion of the project.