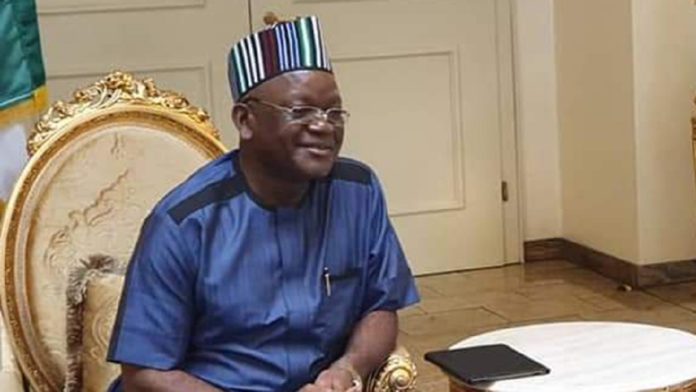 By Godwin Akor, Makurdi
Governor Samuel Ortom has called on the warring communities of Mbagwaza and Tsambe communities in Ushongo and Vandeikya local government areas of Benue state to lay down their arms or face dire consequences.
Governor Ortom who gave the directive today at the Benue Peoples House, Makurdi, while briefing journalists after a meeting with representatives of the two communities, condemned the crisis in all its ramifications.
He advised the youths involved in the violence on both sides to lay down their arms, embrace peace or be treated as criminals.
The governor stated that leaders from both sides of the divide had demonstrated commitment in finding a lasting solution to the crisis and warned against sabotage.
He directed security agents to arrest and prosecute arrowheads in the crisis with the active collaboration of traditional and political leaders in order to restore peace in the area.
He acknowledged the active support of security agents in curtailing attacks on the state and the pockets of internal skirmishes, stressing that all hands must be on deck to ensure peace.
The governor said he would meet with traditional rulers and other stakeholders on Monday to further chart the roadmap for peace.
Governor Ortom said the ban on transportation of corpses from other states for burial in Benue is still in force, stressing that except those who get permission with proof of medical report showing the cause of death, such corpses would be impounded and burried by the government.