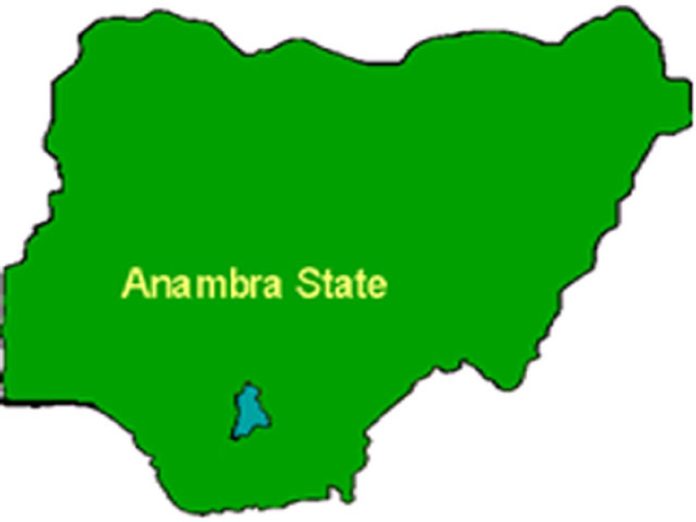 From 1999 till date, Anambra can boast of two legally recognized or substantive governors aside the incumbent. Two other persons had at one time or the other held sway with one staying long enough to be assessed by this write up and the other so short lived. The only female amongst them only held the brief for awhile. This expose is an attempt to raise salient points that bothers on legacies of governments and the principal characters they were built on. In the build up to the return to democracy in 1999, a man who was more or less rooting for another man to contest and win Anambra governor under the PDP eventually became the chosen one. Dr. Chinwoke Mbadinuju thus became our first governor by accident. His tenure had a lot of foundational crisis ranging from leadership of the legislature to appointment of commissioners and financial crisis. These disruptions left the government in disarray and a lot of developmental strides were lost in the imbroglio.
A new wave of criminal activities was also recorded and the governor adopted the use of diabolic criminal detection mechanism, the bakassi boys, to arrest the ugly situation.
The dreaded bakassi boys employed very crude, bizarre and horrific methods in slaying young men whom they diabolically confirmed criminals. Being an evangelist his approval of such was mind boggling. Their victims shifted from mere young men to perceived political opponents with a then member of the house of assembly and a minority leader, Hon. Ifeanyi Ibegbu being very close to losing his life after his arrest. It took the express intervention of the Inspector general of police to save Ibegbu's life. Blood was all over the land. Some persons were said to be innocent of any crime but were fingered by rivalry and betrayed into the hands of the bakassi boys.
In Genesis 4, Cain killed his brother Abel and in verse 10 God said
to Cain
"what hast thou done? The voice of thy brother's blood crieth onto
me from the ground".
Verse 11
"And now art thou cursed from the earth, which hath opened her
mouth to receive they brothers blood from thy hand".
The above scripture comes to mind as I thought about the blood of Barr. Barnabas Igwe and his pregnant wife as it would be crying to the almighty for revenge. I know for sure that the only blood that cries for forgiveness is the blood of Christ Jesus our Lord. The prayers for good governance done every Monday as instituted by the government of Mbadinuju seemed to be drowned by the spilling of blood. More crises enveloped the tenure as workers salary and pensions were owed in very high magnitude causing year long strikes and closure of schools. The twilight of that government saw the emergence of Anambra peoples forum (APF) which began massive advocacy for the rejection of Mbadinuju for a second tenure. It was at one of the APF rallies I attended at St.Mary's catholic field in Awka that a pick pocket whom I refer to as a mugu took away all the money in my back pocket while I was engrossed with the events at the place. Gov. Mbadinuju fought hard but eventually became the only PDP governor that lost his second term ambition in 2003.
The prayers ndi Anambra made every Monday for good governance were answered but not through the means and ways we expected. By divine formular Dr. Chris Ngige became governor in 2003.He went deep into the gutters with his pay masters but struggled out of there leaving them stranded. His failed abduction and impeachment on 10th July 2003 became a liberation song and then it was named, 'The Anambra Liberation Day'.
Dr. Chris Ngige had an understanding of road construction which he gained working during his NYSC. This he brought to bear in the style and quality of road constructions under his tenure.
Dr. Ngige did so well in frightening the Eagle that would occasionally prey on the scarce resources of the state. He would go on unscheduled visits to construction sites in the state and no matter whose ox is gored; he fired and cautioned any erring entity.
The Anambra State Slogan "Home for all" was changed to "Light of the nation" under the Ngige government. A bill for a law to such effect by Hon Uchenna Okonkwo Okom, then member representing Orumba north state constituency was unanimously adopted by the Rt. Hon. Mike Balonwu led house of assembly. Dr. Chris Ngige signed it into law.
Dr. Chris Ngige cleansed the land from so many crises that went on during his tenure – including the mayhem – God's divine plans came into play yet again. Recall that Dr. Chris Ngige never set out initially to become governor but though he became one and stayed long he wasn't destined to stay it out.
At the appointed time the appeal tribunal sitting in Enugu nullified the INEC declaration of Dr. Chris Ngige as governor and declared Mr. Peter Obi the governor. Interesting development and a surprise package to the PDP faithfuls in Anambra.
Martin Luther king Jnr in his famous speech, "I have a dream" saw the vision of an America where people are assessed and or judged by the content of their character and not by their colour, creed, tribe or any other myopic reasoning. The dream materialized in the Barack Obama presidency when a black man (Kenyan) became the President of the USA.
In the same vein, the Monday prayers of the Anambra people and their dream of better Anambra was answered in the emergence of Peter Obi – the first non accidental governor since 1999 – He came with a question.
"Are we cursed or are we the curse?
In the Bible, we were told the story of Moses and his growing up in Pharaoh's household. Moses was predestined as the liberator of the people of Israel. They had become slaves in the land of Egypt. He had the passion but no discipline. He was strong fisted, very ready but was relying so much more on his physical prowess to do a divine duty. When God assigns you to a particular mission he (God) provides the enablers in His own way.
Exodus 2:12:
And he looked this way and that way and when he saw
that there was no man, he slew the Egyptian and hid him
in the sand.
Moses killed an Egyptian to save an Israelite. In verse 14 of same
Exodus 2, Moses realizes that the murder was not a secret and so he fled Egypt. God led him to another land to be spiritually, physically, emotionally and mentally prepared for that liberation task.
Like Moses, Peter Obi as governor dissolved statutory bodies –the judicial service commission and the state independent electoral commission– without the two-third majority vote of the state house of Assembly. The house of assembly considered it, as it was, a gross misconduct, and a flagrant disregard of the constitution of the FRN. Moses went into exile and Peter Obi was impeached. It was a 3 months of spiritual, physical, emotional and political rejuvenation of Governor Peter Obi for the task ahead. He that the Lord wants to use is often equipped through trials and tribulations. Governor Obi's victory at the court was miraculous as the court faulted the process of impeachment and returned him as governor of Anambra state.
Governor Peter Obi's government had a noble character and highlighted Anambra, the light of the nation. He stayed on the course using ANIDS –Anambra Integrated development strategy . This was a great success story. His government restored the confidence of the people to governance. Arrears of salaries and pensions were cleared. Massive infrastructural developments were going on simultaneously in virtually all sectors. Banks had a 100% confidence in cheques issued by government. Donor agencies berthed in Anambra and heavily invested in the state. Contractors were ever on sight because the government was faithful in its conduct especially in paying specific amounts to so many contractors on sight as at when due. Anambra was set on a solid pedestal. Like Moses, Peter obi led us out of Egypt to meet a Red sea.
Anambra Red sea was the high level of criminality then. MASSOB took over 33 in Onitsha and kidnappers and violent robberies sprang up all around the state. To divide the red sea, Governor Peter Obi became the first governor in Nigeria to sign a law that forfeits properties of known kidnap kingpins to government giving validity to demolition of a lot of structures belonging to kidnap warlords with the governor being physically present.
Governor Peter Obi's tenure became very interesting, productive, workers friendly, infrastructural development compliant and so on. The Anambra security trust fund was set up and so much investment was made in procurement of security gadgets including vehicles for all the 177 communities of the state.
Let us fast forward to the dying days of the Obi administration. The Governor took decisions that scientifically can be described as the ANOMALOUS EXPANSION OF WATER. It is also similar biblically to the PONTIUS PILATE DECISION ON JESUS.
Matthew 27:2
"And when they had bound him, they led him away, and delivered him to
PONTIUS PILATE, the GOVERNOR".
Pilate saw clearly that the Chief Priests and Pharisees were just envious of
Jesus Christ yet he didn't release him. In verse 19, his wife advised against his having a hand in the death of Christ but he was unperturbed. Pilate did not stand firm to give his verdict rather he pushed it back to the people who shouted crucify him. In Verse 24 Pilate washed his hands with water – Aka gini ka o na akwo? He couldn't was way his complicity. No wonder the Apostles' Creed contains the statement "Suffered under Pontius Pilate"
Governor Peter Obi, a governor who was loved by Anambra people, was in control of APGA and was sitting in judgment. In choosing his successor the entire traditional and political leadership of Anambra north senatorial zone had a mandate that was done creditably but it did not materialize. The governor surprisingly threw it back to the same set of people whom I choose to refer to as Chief Priests and Pharisees. In a like manner to the bible they shouted down every name presented by very distinguished fathers and the man Peter Obi was put in jeopardy.
The anomalous expansion of water is an abnormal property of water whereby it expands instead of contracting when the temperature goes from 4*C to 0*C and it becomes less dense. The abnormality of the decision of Governor Peter Obi to choose a complete stranger to political administration instead of one from among his seasoned workforce is legendary. He expanded the catchment area instead of contracting it within his political block.
Chief Willie Mmaduaburochukwu Obiano, by providence, thus became the most accidental of all the governors Anambra has ever had. He was called upon just few days to the close of nominations for the governorship election. A man who was already cruising his retirement in a swimming pool in his cozy home in far away Houston, Texas in the United states of America. Imagine a man chilling out in the swimming pool and all of a sudden providence beckoned on him to lead Anambra to canan land.
Joshua who took over from Moses was well tutored under Moses. What happened here? Mmaduaburochukwu!!!!
He assumed office and for the first time since 1999, he did not inherit any debt, arrears of salaries/pensions, political instability, social inequilibrium or any sort of imbroglio. He inherited a peaceful state. This was not the same with all governors before him including his immediate predecessor.
Like the hurricane Katrina, a whirl wind came into the relationship between the man and his predecessor. Standing on his four pillars of development and its twelve enablers, Governor Obiano challenged his benefactor/predecessor.
Governor Obiano had this to say,
"First it is God that makes the king ….Peter, the former governor cannot on his own make me a governor ………One fellow cannot come and make you a candidate….. I must give it to him (Peter Obi) that he did help us during the campaign, run around and all that stuff….''
Really? A sitting governor just helped in running around during the campaign? – Anomalous expansion of water –
The handover note of the former governor became an issue. Existence of a whopping 28 billion naira in cash was denied by the Obiano government. In Lagos, Akwaibom, Kano and most recently Edo state the relationship between the men in power and their immediate predecessors had gone sour but none of this had issues revolving around account balances of the state. In its defence, the secretary to the government at some point used a term "near cash" as the state of the finances when Obiano took over. It was a bit of a controversy.
The only credible body to investigate this matter and get to the root is the house of Assembly. But surprisingly the house of assembly did not wink.
Recall that in 2009, or thereabout, the then house of assembly, led by Rt. Hon. Anayo Nnebe
investigated the then sitting governor on an allegation of a #250m cash allegedly found in the convoy far away in Lagos. Gani fawehinmi of blessed memory had at one time approached a court to grant an order of mandamus to the Inspector general of police IGP to investigate, the then Lagos State governor, Senator Bola Tinubu. His argument was that the immunity clause covers only prosecution and not the investigation of a sitting governor. Anambra house relied on such bravery to conduct a thorough investigation.
The house of assembly then succeeded in getting to the root of the matter and the governor was absolved of any wrong doing.
Such was never the case in the #28billion naira cash controversy of 2016. Sections 88 and 89 of the constitution of the FRN (as amended) empower the house to investigate such matters in the interest of the State. We lost that opportunity in 2016. Banks who had signed existence of local and foreign investments were not summoned to testify on the documents they signed. No inquiry was done at all. I predict that judgment day will still come.
The character of the government of the Chief Willie Obiano administration is that of an adhoc arrangement. There is no clear cut policy formulation process, implementation manual and cohesive forces activated to stabilize such processes. The government has done marvelously well in areas of security. Banditry was completely flushed out giving Anambra the tag of one of the safest states in Nigeria – security wise. It has also maintained creditably the payment of salaries and pensions which earned the man the name – alert governor. The street lighting project of the government and marking of roads though shabbily done can be said to be commendable. But with the foundation laid for the government one expects more than this.
Some questions come to mind
(1) What happened to the Amansea Abattoir project?
(2) How does the state fuel the generators that power the street lights across the State?
(3) What happened to the Ugu exportation? Now that price of crude is down can we resort to exportation of Ugu for foreign revenue?
(4) In the wake of the corona virus pandemic, what is the health budget of the state and what are the conditions of the state owned hospitals and health centers across the State?
(5) How has the government improved education in the past five years?
(6) What is the percentage implementation of our budgets in the past five years?
(7) What is the state of our various local government funds and all revenues previously belonging to the council areas?
(8) How did our external and internal debt profile rise up to hundreds of billions of naira?
(9) Are there audited financial reports?
(10) What projects had the government done that is so people oriented to warrant huge borrowing?
These questions and many more comes to mind in a state where the government claims to have world class COVID-19 isolation centre that can be likened to five star hotels. Our own once respected commissioner for information Mr. Cdon Adinuba had gone into the field of political heresy, being verbose in describing the state of preparedness of the government to the Chinese virus epidemic. I wonder if he knew that two general hospitals in Onitsha and Umueri had been in very deplorable conditions even before the COVID-19 pandemic.
Oh how are the mighty fallen? World class?? Five star?? Is there a functional health centre in AnambraWest Local government? How many doctors are in the service of the
Anambra State health management system?
Currently, states are getting a World Bank grant running into billions of naira but to qualify the states must have high performance ratio in fiscal transparency, accountability and sustainability programme-for results. An interesting part of the eligibility criteria is that states must have online publication of the approved annual budget and audited financial statement for the previous year. Can we boldly publish this in Anambra? This is one of the bibbest losses of the people of Anambra in recent times.
It is no longer a hidden fact that in the corridors of power today, there is a she who must be obeyed. A highly feared queen in a chess game of Agu Awka politics whose claws are more deadly than the lions. One who, whenever she roars, the four pillars of development and its twelve enablers are shaken to its foundations. She, whose words are final and ex cathedra.
Anyone that is loyal to this she is crowned and his/her crown continuously protected.
A wolverine is a carnivorous mammal with a long brown coat and a bushy tail but in describing this fine looking mammal the word glutton is often used. The properties of a wolverine are interesting – very aggressive when they are hungry, survive in very harsh climates, solitary animal, has a reputation for ferocity. Quite interesting are its characteristics and it strikes a resemblance here.
One of the greatest defeats of man both in the bible and in the circular world is their beloved women. Herod was stunned when the head of John the Baptist was demanded of him. As a bible student I am still researching on the benefits of the head of John the Baptist on the tray for Herodias. See Mark 6 Vs 21 – 28. I remember there was a time a wife of an Anambra governor had an organization with which she acquired large expanse of land from government and built Daily Bread Organization (DBO). Successive governments came and the place was no more.
Power of incumbency is a false impression of superiority and authority but its negative effects are often everlasting.
I know for sure that the Egyptians we see today soon we shall see them no more. In Matthew 16 Christ asked his disciples questions about who He really is and based on Peters answer, Christ said in Verse 17,
"…. Blessed art thou, Simon Bar – Jona for flesh and blood hath not revealed it unto thee, but my father which is in heaven."
Truly, at that point, the spirit of God had taken hold of Simon Peter. Christ went on to give teachings until in verse 22, the same Peter made comments again and Christ reacted differently in verse 23,
''But he turned and said unto Peter, "get thee behind me satan: thou art an offence unto me; for thou savourest not the things that be God, but those that be of Men".
My message here is that this second, time within a few minutes, the same Christ who praised Peter for the presence of the spirit of God in him now rebuked him and ordered Satan to get behind him. Is Peter the Satan? The answer is NO. Christ saw that the devil had taken hold of Peter so he cast out the devil. I feel strongly this is why the bible says we should pray for our leaders because at any point in time, man is possessed by either the spirit of God or the devil. We should pray that anytime our leaders take decisions for our lives and our future that they would be possessed by the spirit of God to make the right decisions. Matthew 16 Vs 17 and 23 are very important scriptures. What is our case in Anambra?
My research suggests that we run an adhoc government in Anambra. A government devoid of strategic planning rather they are reactionary and play to the gallery. Policies and programs of government should have solid framework and a well detailed plan of work with time frame and people responsible for what.
The people seem to have lost confidence in the government. A lot of
Anambrarians believe the government is not being sincere and lacks the trust and confidence of the people. Again recently, the government hurriedly closed down food markets and relocated them to fields without taking into consideration a lot of factors like logistics, security, etc. That adhoc arrangement yet again failed woefully.
Onye melu anyi ivea?
In conclusion, posterity stares at all of us as leaders in our own rights to speak up and commend or condemn the actions of our elected leaders and pray for them also. Everyone has a responsibility here and must one day answer questions on its execution.
I leave you my readers in the spirit of prayers as we sing the hymn.
Fading away like the stars of the morning
losing their light in the glorious sun
Thus shall we all leave the earth and it's toiling
Only remembered by what we have done.
H. E. Dr. Chinwoke Mbadinuju is today remembered by what he had done, so is Dr. Chris Ngige and H.E. Mr. Peter Obi.
Kedu ive a ga eji na elotai ma ilutue?
Ejiofor F. A. Egwuatu GON