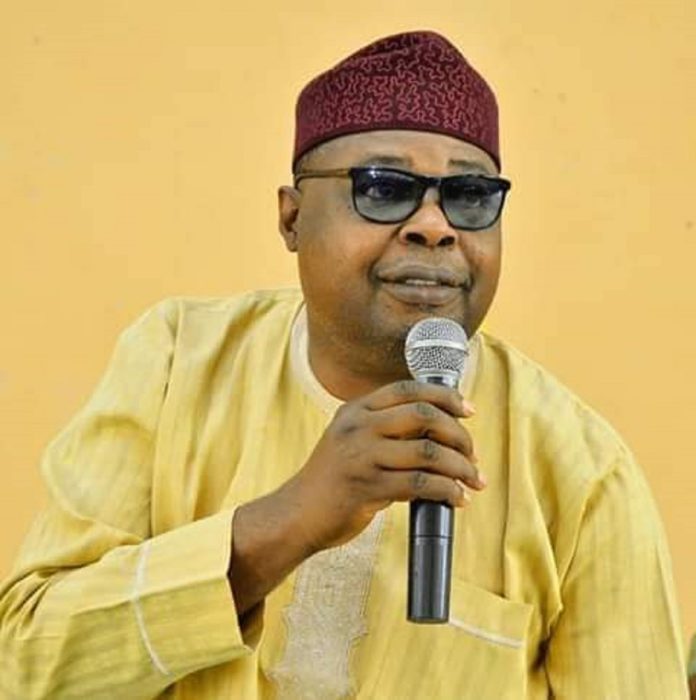 Dear Honourable Folorunsho Oladoyin Bamisayemi,
I hope it isn't unwelcoming to congratulate you on your recent appointment as the Osun State Honourable Commissioner of Education, since I haven't been able to meet with you, or hear you talk in some functions, except the few ones I read on social media. At least, with the few I read, I can undoubtedly say, you are doing frabjously well, your various meetings with the educational stakeholders should be a proof.
Honourable Commissioner sir, I am more amazed about the recent audacious steps you took in getting the educational standard of Osun State reviewed to meeting the yearnings of "Osun State people". You have received a number of criticisms, yet, you dared the status quo, to executing the proposed review of the Professor Olu Aina – led educational policy review team, through the support of your principal, Governor Adegboyega Oyetola.
I have no doubts that your town-to-town engagements, during the last National Assembly electoral procedures should have made the indulgence to reading through this letter with an heart devoid of prejudice, known. If not, I hereby crave your indulgence to read through, without any negative prognostication.
I have not had any reason to write to you in time past. Since this is my first letter, I am resolute (perhaps I call it mulish) and munificently capacitated to write as many letters as possible if prompt consideration isn't given to the social issues, I am raising via this letter.
This letter was written as a standby of the simple question (to which you gave a political misrepresentation) I asked on why we need to be exploited of the little resources we have before enjoying the recent review, we all applauded. Your reply, Honourable Commissioner sir, depicted one that's borne out of political miscalculation.
Permit me to give you the stress to know, that as at the time of writing to you, I am neither a member nor an apologist of any political party, although I have overtime made the grievous mistakes of voting APC at all levels. I have only asked the question with a sense of responsibility conferred on me by my status as a Nigerian.
This letter is written to point your attention to the recent release made through the office of the Permanent Secretary, Ministry of Education, on the recent recruitment process of teachers in our dear State of Osun.
While writing to me sir, you have made an illustration of JAMB charging its candidates for some amount of money, to be able to write the examination. You also made mention that the last administration in the state, during your time as the Chairman, House Committee on Education, Osun State House of Assembly, charged #2,500 for the recruitment form.
With every manner of respect, isn't it the same administration you promised to correct her mistakes, that gave birth to the widely-acclaimed educational policy review? When has JAMB turned to our Ministry of Education, sir; or do we say we voted for JAMB to get us a #3000 recruitment form?
Lest I forget, the panel of interviewers! Do we have to keep asking ourselves the essence of government, if not to alleviate the burden of the people. At a time, when the economy isn't favourable to the common man, when catering for the family responsibility is in itself a problem, do we still need to start paying to get a job that should essentially be created free for all? To keep the record straight, we have some states in Nigeria, that had just concluded their recruitment exercise without their people paying for the form, can't we make a simulacrum of what they successfully did? Your capacity as the Education's helmsman of the state is in itself enough to help the suffering masses, and keep us informed, of your ability to do more, peradventure we entrust in you, a more greater capacity.
Honourable Commissioner sir, may I remind you of the common aphorism, that what lies behind is history. There'll definitely be something to remember us, all for. History still tells, posterity still judges. We shouldn't enlarge the "government's purse" while the governed rots in abject poverty.
As I conclude, Honourable Commissioner, I have written to you in much respect to your dignified office, but I get my etiquette found wanting when issues become discomfiting, especially when the agitation become intense. It's my personal decision to continue writing to you till my dirge is put into consideration.
It's my humble prayer that there will be no cause for "quid pro quo" between myself and your media aides, as I strongly understood how prepared they are. Ruefully, I'm not a Councillor not to talk of being a Commissioner, I am only an unfaltering reard of the oppressed.
I believe that with your indulgence on the raised matter, you will give it a due consideration. I'm very sorry for giving you the rigours of reading through this long letter.
Thank you and God bless you, sir.
Oyebanji Faith John (Prince)
Wednesday, 4th March, 2020.
oyebanjijohn00@gmail.com