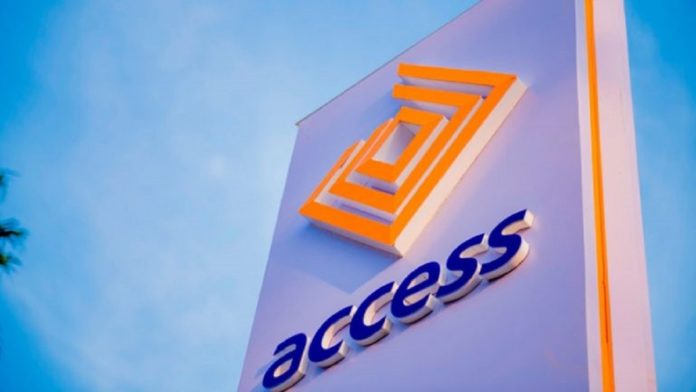 Advertisement
An official of the Nigeria Deposit Insurance Corporation, Mr Paul Akali, told the Federal High Court in Lagos on Friday that Access Bank owed the defunct Intercontinental Bank N14.2bn as of the time the latter went under.
Akali, who was a member of the NDIC team that investigated Intercontinental Bank for regulatory infractions in May 2009, told the court that despite the N14.2bn debt, the distressed Intercontinental Bank was sold to Access Bank by the Central Bank of Nigeria.
The probe and indictment of Intercontinental Bank, as well as the removal of its then Managing Director, Dr Erastus Akingbola, happened under the watch of Lamido Sanusi as CBN governor.
Akali is testifying before Federal High Court in Lagos where Akingbola is being prosecuted by the Economic and Financial Crimes Commission for an alleged fraud of N179bn.
The EFCC alleged that Akingbola used N179bn belonging to the defunct Intercontinental Bank for "fictitious transactions."
Fielding questions under cross-examination by Akingbola's lawyer, Prof. Taiwo Osipitan (SAN), Akali told the court that while going through Intercontinental Bank's books in May 2009, his team discovered that Access Bank was indebted to Intercontinental Bank in the sum of N14.2bn.
Apart from this, he said his team also found that contrary to the law, the then Managing Director and Deputy Managing Director of Access Bank, Aigboje Aig-Imoukhuede and Herbert Wigwe, respectively, were directors of a private company, which was also indebted to Intercontinental Bank.
Akali said, "When you are the MD of a bank, you are not expected to be a director in any other company that is not a subsidiary of the bank. Incidentally, I was a member of the team that conducted special examination on Access Bank. I raised some issues with Access Bank with the MD and DMD of Access Bank; that they were directors of a company. They denied the allegation; they said they resigned from the company in March 2008; but we were not satisfied with their explanation. We told them that evidence before us showed that they were still directors of that company; and we indicted them for being directors of a company that borrowed from Intercontinental Bank.
"We indicted them in our special report for that borrowing. Incidentally, Akingbola was equally a director of two companies that borrowed from Access Bank. The companies had an outstanding balance of N9.28bn.
"If we had examined Access Bank before examining Intercontinental Bank, we would have equally indicted Akingbola for being a director of two companies that were not subsidiaries of the bank. What they did was back-to-back borrowing."
When Osipitan asked Akali to confirm that despite the indictment of Access Bank's MD and MDM, the CBN still sold Intercontinental Bank to Access Bank, Akali said, "It was long after our report that CBN sold Intercontinental Bank to Access Bank."
Justice Ayokunle Faji adjourned till March 27 for continuation of Akingbola's trial.