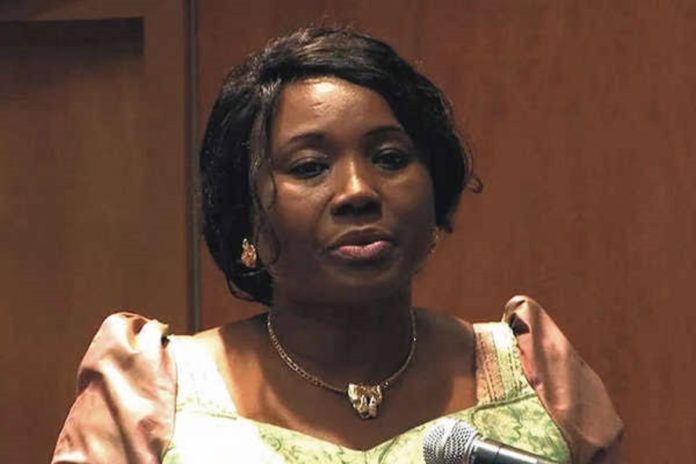 Advertisement
OFFICE OF THE HONOURABLE COMMISSIONER FOR EDUCATION 
PRESS RELEASE

The attention  of the Ministry of Education has been drawn to a clandestine plot by some disgruntled elements to tarnish the image of the Honourable Commissioner for Education,  Professor (Noble Lady) Viola Adaku Onwuliri, through a mischievous newspaper publication.

The grounds on which these agents of darkness have embarked on this ungodly quest   is sadly anchored on the fact that the Rebuild Imo Government led by our hardworking governor, His Excellency, Rt. Hon Emeka Ihedioha  dislodged them from power and liberated the people from bondage and 8 years of misrule. As a result, they have resorted to blackmail and propaganda warfare in order to distract the people's government, howbeit, in futility. 

From all indications, their  modus operandi now, is  to attack key figures of the Rebuild Imo Government, such as Professor Viola Adaku Onwuliri, by making false publications to deceive unsuspecting Imolites, just to score cheap political points. However, Professor Onwuliri believes in the maxim; "a clear conscience fears no accusation". Therefore, she is not perturbed by the evil machinations of these anti-democratic forces whose sole aim is to drag Imolites back to Egypt.

Professor Viola Adaku Onwuliri is a Noble Lady of the Roman Catholic Church, an erudite scholar, an internationally renowned Education Czar, who had served her country with fervour and aplomb as a two-time former Minister of the Federal Republic of Nigeria, and now serving her beloved state as Honourable Commissioner for Education. Unarguably, she has spent much of her career in developing the state and the nation at large. 

Her record in public and humanitarian services is impeccable and known to all and sundry. It is also noteworthy that she has never been associated with or indicted for graft, at all. As a result any attempt to drag her name to the mud by spreading falsehood shall be met with appropriate legal actions. 

At this juncture, we call upon the leadership of the Nigerian Union of Journalists (NUJ), to take necessary steps to arrest the unprofessional conduct of some of their erring members. Who have made blackmail and propaganda, their stock-in-trade. However, Imolites are enjoined to remain peaceful and law abiding in the face of unwarranted provocations by agents of darkness. All hands must be on deck as the quest to rebuild Imo is a mission we must accomplish.

Signed:

Peter Osamgbi
Media Adviser to Honourable Commissioner for Education, Ministry of Education