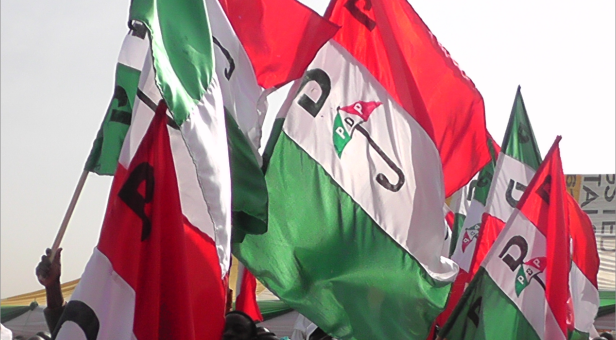 Advertisement
Dr Paul Okorie, a chieftain of the All Progressives Congress (APC) in Ebonyi, says the party will displace the ruling Peoples Democratic Party (PDP) from office in 2023.
Okorie said this in an interview with the News Agency of Nigeria (NAN) in Abakiliki on Wednesday in Abakaliki, adding that APC would deploy all in its arsenal to overturn PDP's dominance in the state.
He said that the party must do everything to ensure that it did not repeat the mistake that caused its failure in the last election.
He described APC as the only active opposition in Ebonyi, saying that the party had been repositioned to wrest power from PDP.
Advertisement
He said that the party leadership would collaborate with the elders to make the party more robust, efficient and focused.
Okorie said: "There is an ongoing realignment of interests and forming of new alliances aimed at consolidating our party ahead of the 2023 general elections.
"We have started early to plan and we shall be very careful to avoid the repeat of the mistake that robbed us of our victory in the 2019 general elections.
"The party's interest will be placed far above every individual's interest because our commitment will be to achieve a total victory for our great party in 2023.
"Many businesses are folding in Ebonyi, while others are relocating to other states due to heavy tax and the people are groaning under the yoke of maladministration.
"The reinvented APC will address infrastructure deficit in Ebonyi and ensure that civil servants are paid due wages while multiple taxation will be eliminated."
Okorie, who is a former Commissioner for Works and Transportation and one-time Commissioner for Environment, said that the economic policies of the President Muhammadu Buhari were geared towards rebuilding the nation's economy.
He appealed to Nigerians to exercise more patience with the government and support the Buhari's administration, saying that the government meant well for the country.
"Nigeria is passing through a crucial phase in its life as a nation. What we need as a people is to support the government in its efforts to reposition the country economically, socially and politically.
"Every great nation, be it the USA, Great Britain, Germany, among others, once passed through a turbulant period in its history before becoming great and Nigeria will not be an exception.
"The security, economic, political and social challenges confronting the Nigerian state are part of the historical experiences needed to shapen the country for greatness.
"Scathing and unconstructive criticisms against government's policies and programmes should be avoided," Okorie said.