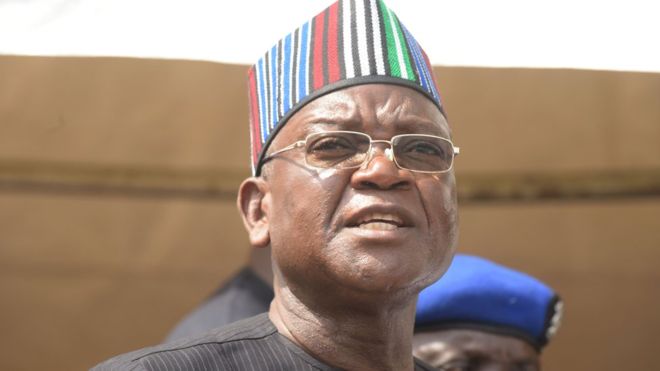 From Msughshima Andrew, Makurdi
First Lady of Benue State Dr Eunice Ortom, has sponsored about 100 youth in Benue State to participate in a three weeks training in skills acquisition to enable them be self reliant and employers of labour.
The Entrepreneurs Bootcamp training 2019 is organized by the State office of Small And Medium Enterprises Development Agency Of Nigeria, SMEDAN, in conjunction with some partners.
Specific areas of the training include Shoe making, Catering and Confectioner, painting and Artistry, Fashion Design, Photography, Make up, GSM Repairs, Hand bags production, Branding, Organic oil and soap production amongst others.
Speaking at the commencement of the training, the First Lady told the participants that it will serve as a stepping stone for them to obtain a substantial livelihood.
She maintained that the skills acquired will boost the "Made in Benue is Possible" dream as what they will eventually produce will be consumed locally and globally in the long run. The first Lady pointed out specifically that it  will "improve the economy of the state".
Mrs Ortom lauded the theme of the Bootcamp "Entrepreneurship:Building 21st Century Businesses For Global Exploits" and gave an assurance to continue to partner with SMEDAN and other development partners to promote initiatives that will reduce poverty amongst the youth.
She therefore advised them to take the training serious because according to her" to whom much is given, much is expected".
Earlier, State Director of SMEDAN, Mr Oryiman Alu applauded Mrs Ortom for standing by the youth and promised that the state office will continue to do its best to get the youth in Benue to be counted amongst rising Entrepreneurs in the country.
Also speaking, Chairman BIRS, Andrew Ayabam told the participants that a new era of business improvement was possible in Benue state to promote entrepreneurship adding that all multiple and illegal taxation in the state has become a thing of the past.
He disclosed that the board has done away with illegal road blocks, pruned collection agents or consultants from 70 to 14 saying "henceforth, business people will pay genuine taxes".
Other partners; Central Bank of Nigeria, CBN, Standard Organization of Nigeria, SON, Eunicw Spring of Life Foundation, ESLF, urged the trainees to gear up to replicate what youth in China and other developed countries have done to move the economies of their countries forward.