Information reaching 247ureports.com from a reliable source within the team assembled by President Muhammadu Buhari for oversee the transition from the first tenure to the second tenure indicates the former Governor of Rivers State and the immediate former Minister of Transport, Mr. Chibuike Rotimi Amaechi has been dropped by the President from the list of cabinet members. Rotimi Amaechi's name did not make the list of ministers and cabinet members.
According to available information, Rotimi Amaechi name did not make the president's list following closed door deliberations with President Buhari – of which it was concluded the President must distance his second administration from the former Transport Minister.
Specifically, Rotimi Amaechi was fingered for the collapse of the All Progressive Congress [APC] in the greater Niger Delta region. He was credited for the destruction of the APC in Rivers State due to his inability and/or unwillingness to work with other the APC members and stakeholders in the State. Persons such as Senator Magnus Abe.
He was also fingered unminding the APC efforts in Akwa Ibom and Bayelsa States. According to the source, Rotimi Amaechi was mindful of the emergence of Senator Akpabio and former Governor of Bayelsa State, Timipre Sylva as the potential leader of the party in the south south political region should they succeed in scoring victories in their respective states. Rotimi Amaechi actively subverted the efforts of the APC by providing support to splinter groups within the party.
In addition to Amaechi's political escapades in the south south region is his troubles with the Fulani/Kanuri cabal within the presidency. Rotimi Amaechi's long standing troubles with the chief of staff, Abba Kyari is reported to have provided the final nail in the coffin.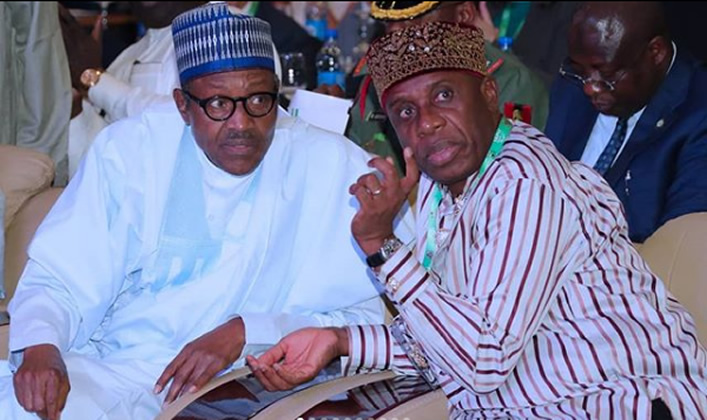 Amaechi and Kyari had been engaged in a long power struggle. Kyari had been displeased with the manner Amaechi showcased his closeness to President Buhari by sidestepping the office of the chief of staff each time he wants to reach the president to submit official documents from his ministry. Abba Kyari was reported to have put a halt to the direct access Amaechi had enjoyed with the President. It resulted to near fisticuff between Abba Kyari and Rotimi Ameachi.  It took the intervention of agents of the State Security Services to stop the fisticuff. Amaechi was escorted out of Kyari's office by the security officers. See ABBA KYARI ORDERS DSS TO WALK AMAECHI OUT OF OFFICE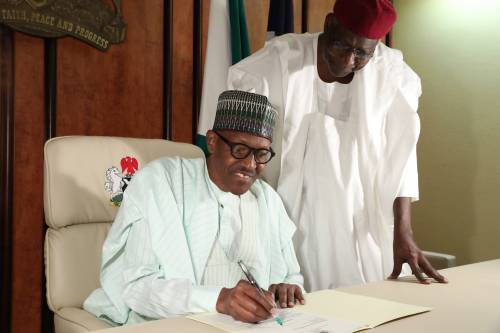 Abba Kyari who is the man Friday of Buhari's nephew, Maman Daura has since remained determined on checkmating the powers and influence of the Transport Minister. Before the end of the first tenure, Kyari had already achieved blocking the direct access Amaechi had to the President.
It is believed Abba Kyari may have succeeded in totally routing Amaechi out of the cabinet.
Rotimi Amaechi was reached. He did not respond.
Stay tuned