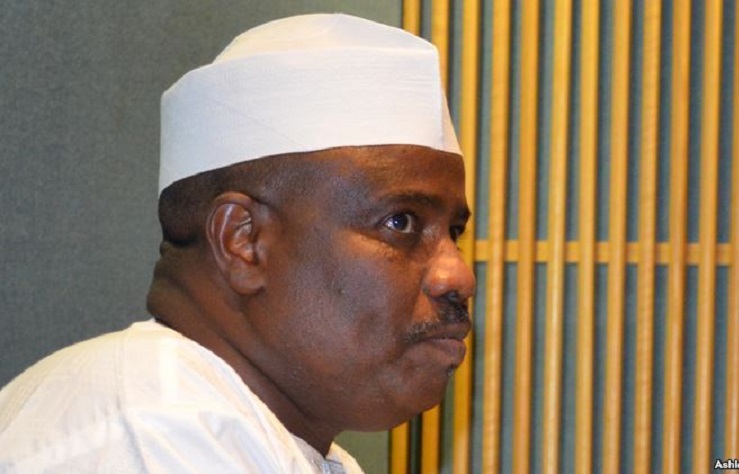 Loading ...
The results of the Presidential elections appears to continue to shake up many quarters within the country. This is as the main opposition party, the Peoples Democratic Party [PDP] claims the results furnished by the electoral umpire, the Independent National Electoral Commission [INEC] were false and rigged to favor the presidential candidate of the All Progressive Congress [APC].
To this effect, many of the political leaders who defected from the APC to the PDP find themselves stuck between a rock and a hard place. One out of the many politicians was the Governor of Sokoto State, Malam Tambuwal who ceremoniously dumped the APC for the PDP while labelling the APC a failure.
Governor Tambuwal went on to contest for the presidential ticket under the PDP in 2018. He came a distant second to Abubakar Atiku.
However as the gubernatorial polls of March 9, 2019 draws nearer, the Sokoto State governor finds himself sitting uneasy. It may have become a risky gamble to have dumped the APC for the PDP.
Sources around the Governor indicate the Governor to be highly panicked and unsettled. This is noting that the State of Sokoto is populated by persons highly sympathetic to the ruling party.
In Tambuwal's calculation, he may not be able to pull a victory under the PDP banner in light of the political wave favoring the APC. Our source reveals the Governor has thus resorted to reaching out to the political stalwarts across the aisle pleading for the March 9, 2019 election to be managed in a manner to deliver him at the polls. Our reveals that Tambuwal has dispatched agents to the APC national chairman pleading for the APC chairman to set activities motion to enable his victory. He promised to return to the APC should he win.
247ureports.com is uncertain of the response from the APC chairman. But it is understood that Tambuwal through the Sultan of Sokoto has reached out to the President, Muhammadu Buhari. The response from the President was lukewarm and not too assuring. This is according to our source.