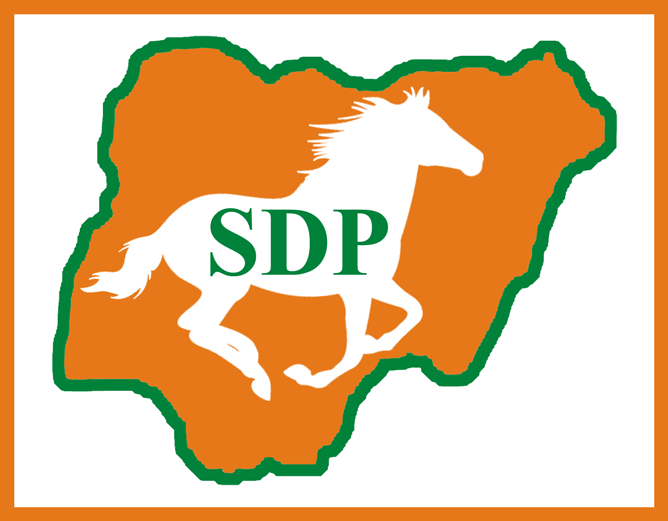 From Msughshima Andrew, Makurdi
Ahead of the Governorship and State Assembly elections, the Social Democratic Party, (SDP) in Benue state has called on members to work assiduously to enable its candidates come out victorious at the elections.
The party's Governorship candidate, Mr Hingah Biem made this call at a stakeholders meeting in his Makurdi residence to review their activities during the last election and to plan for the success of the election.
Mr Biem expressed disappointment with the outcome of the Presidential and National Assembly elections where he noted with pain that none of their candidates for the elections was successful.
"It is unfortunate that our candidates ddint make it at the elections but I urge them to be strong. Again by March 9, we have another election and delivering our guber and assembly candidates is paramount.
He accused the Peoples Democratic Party, PDP of massively buying votes to rig the just concluded presidential and National Assembly elections called on the federal government to investigate the source of the election funds.
Biem debunked the rumours that the party in the state is factionanlized but said "again, we can not pretend that all is well because we have allowed some elements who do not have fate in the party to infiltrate us".
The State chairman of SDP. Engr. John Enemari berated some party officials for their anti party activities during the last Saturday election.
Enemari noted that some of their agents and party members, stiltily, worked for other political parties to the detriment of the SPD at the elections.
He urged members to show more passion, commitment, make sacrifices and work very hard towards the governorship and state assembly  elections.
He also called on the national leadership of the party to assist the party at the state level with resources to enable it have a successful outing on the 9th of March, 2019.
Relieving their experiences during the presidential and National Assembly elections, some of the party candidates, Dickson Olu Powa (House of Reps Katsina-Ala/Ukum), Samuel Terwase (Buruku) Kukase Garuba (Vandeikya/ Konshisha) Ogbole Ishegbe (Oju/Obi) among others complained of anti party activities by agents as well as rigging and compromise of te eectoral pricess by the police and INEC officials.
Mrs Garuba urged the party members to change their attitudes and show commitment and loyalty to the party just as she called on party leadership to encourage a nd appreciate the candidates.
Related